We know that you've got so many options for task management. Between other programs and just plain, old-fashioned sticky notes, there's something extra special out there and we think we've found it!
Priority Matrix has so many amazing features! And then there's the collaboration aspect. Teams can chat, assign projects to each other, and spend less time working on the wrong part of a project…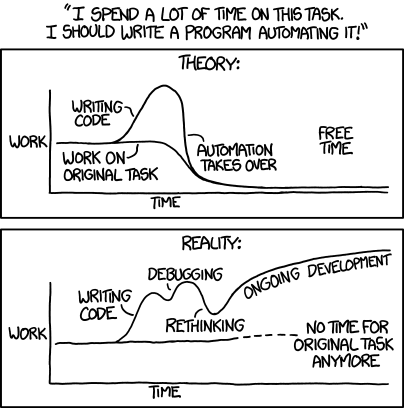 But what really sets Priority Matrix apart? Well, let's break down 5 of the top features and show off just how valuable it can be.
Clean up your to-do list so you do what's truly important.
Using the Master View is like having a Honey-Do list. It shows every single task across all your projects and all your quadrants. It's a helpful way to understand how big your workload is overall. But seeing the tasks broken into the Matrix makes this:
into this:  
This gives an immediate idea of what to work on (like all the things in "Critical and Urgent") and what isn't really actionable ("Uncategorized"), saving you time, money, and stress.
Cloud-based storage offers real-time views of changes.
Why does that matter? It means that no matter which device you use (and we are on all platforms!), you can access those Reports or that Matrix on the fly and know you're getting the current version. Syncing is automatic and fast. And since we know how important it is to keep your information secure, we have created security failsafes, like encryption when data goes in and again once it gets there.
Accessing Reports gives a truer view of timelines.
These are daily or weekly lists which break down what's going on today or this week, what changes have been made, and project-by-project updates. No more guessing what the due date is or when you "really" need to start.
There's also the all-important Gantt chart.
It's a timeline with a kick! Check out the video… Words aren't enough to show its usefulness!
Priority Matrix integrates smoothly with Siri hands-free.
It's a timesaver with a little extra heart: being hands-free means you can focus on driving, even when something pops into your head that might otherwise float away.
And if you aren't ready to commit yet, we have two other options: the free 14-day, fully featured trial and the free iPhone and Android apps (although you don't get as much). After your trial period, or any amount of time on the free app, you can upgrade and won't lose anything you've done!