Priority Matrix for Outlook makes it really simple to capture messages and turn them into Priority Matrix tasks. You can also take an Outlook message and attach it to a preexisting item. Now you can work with email threads in a way that just makes sense. In short:
When you turn an Outlook email into a PM task, the task and the email are linked to each other
If a new email (or emails) arrive in the same thread, when you open it in Outlook, you will see the linked item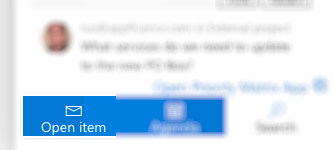 The whole idea is to keep Priority Matrix as the single source of truth for all your work, without having to send you chasing for information when you most need it.