Can't figure out how to do email forwarding on an iPhone using Priority Matrix?  Mobile devices can be hassle some times.  Despite the screens growing in size, they still feel so tiny when attempting to do important tasks.  Eat a piece of chocolate or your favorite snack, close your eyes for a minute and think of something that makes you smile.  Alright, open them and let's tackle this together =)  Follow these simple steps below:
1.) Go to the inbox icon at the bottom and press that.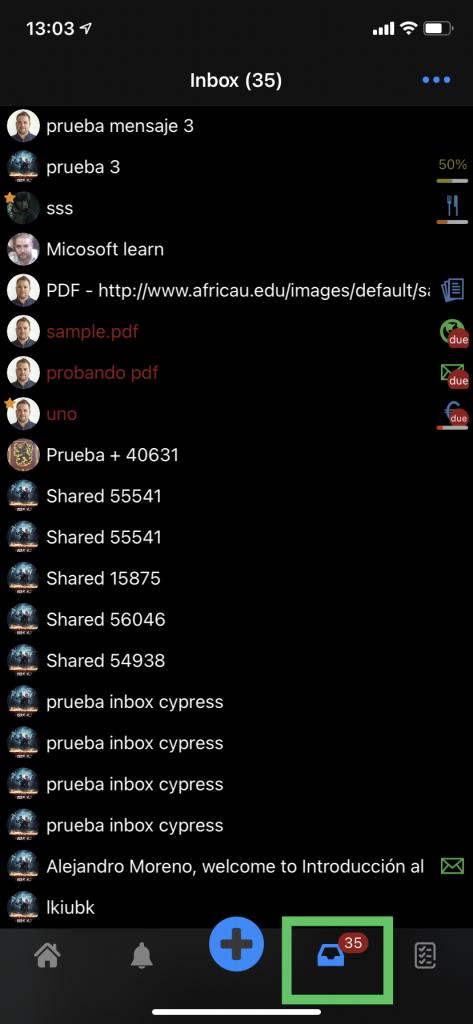 3.) From here, to to the upper right corner of your "Inbox" screen and select the three points icon.  Also, maybe have a sip of your favorite drink if you have one in hand =)  After, this window will pop up, select "Send to Priority Matrix Via Email".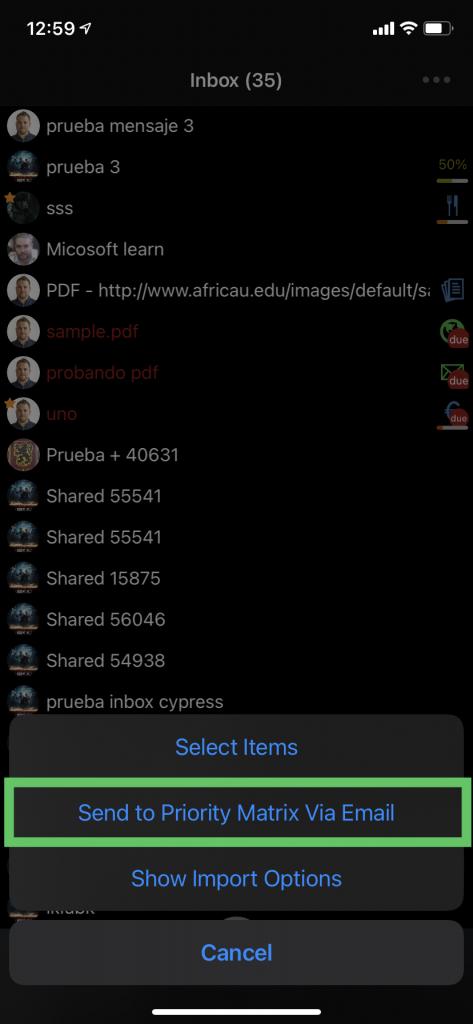 4.) Then click on "Email your inbox".  Fill out your email and send it =)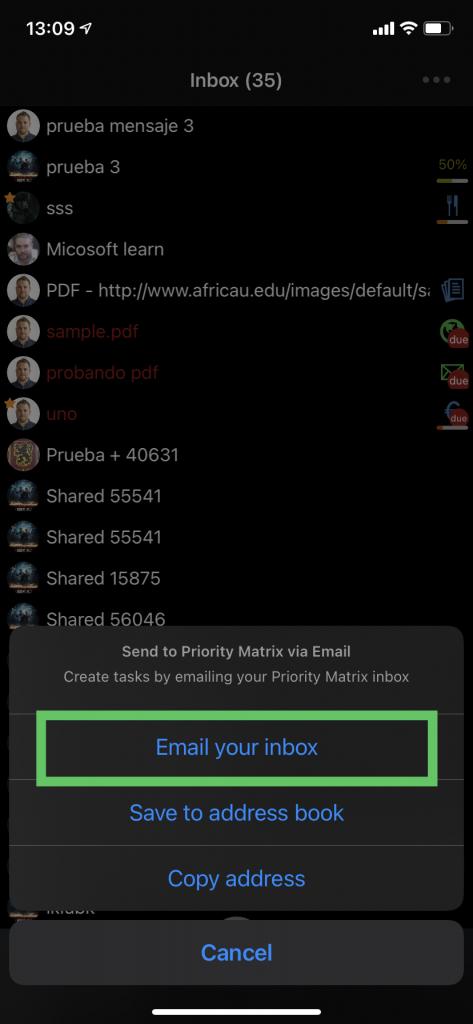 5.) You will see your forwarded emails in your Priority Matrix Inbox.
Go to your General Email, and your emails should be forwarding.  If you happen to get an email from Priority Matrix that looks like this asking you to use this special email address, replace the prior email address you had before that PM generated and use this one.
HOORAY!!! *confetti* celebration.  Hope this helped =)