"User groups" in Priority Matrix let's you categorize users in your account into smaller groups. This allows you to filter your view to a specific group, compare workloads and invite an entire sub group to a project at once.
To edit user groups, select "Account" in setting at the top of your Priority Matrix window:

Select "Manage User Groups" from the drop down menu: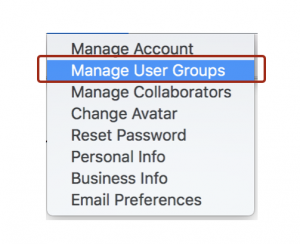 This will open a window where you can create and your user groups: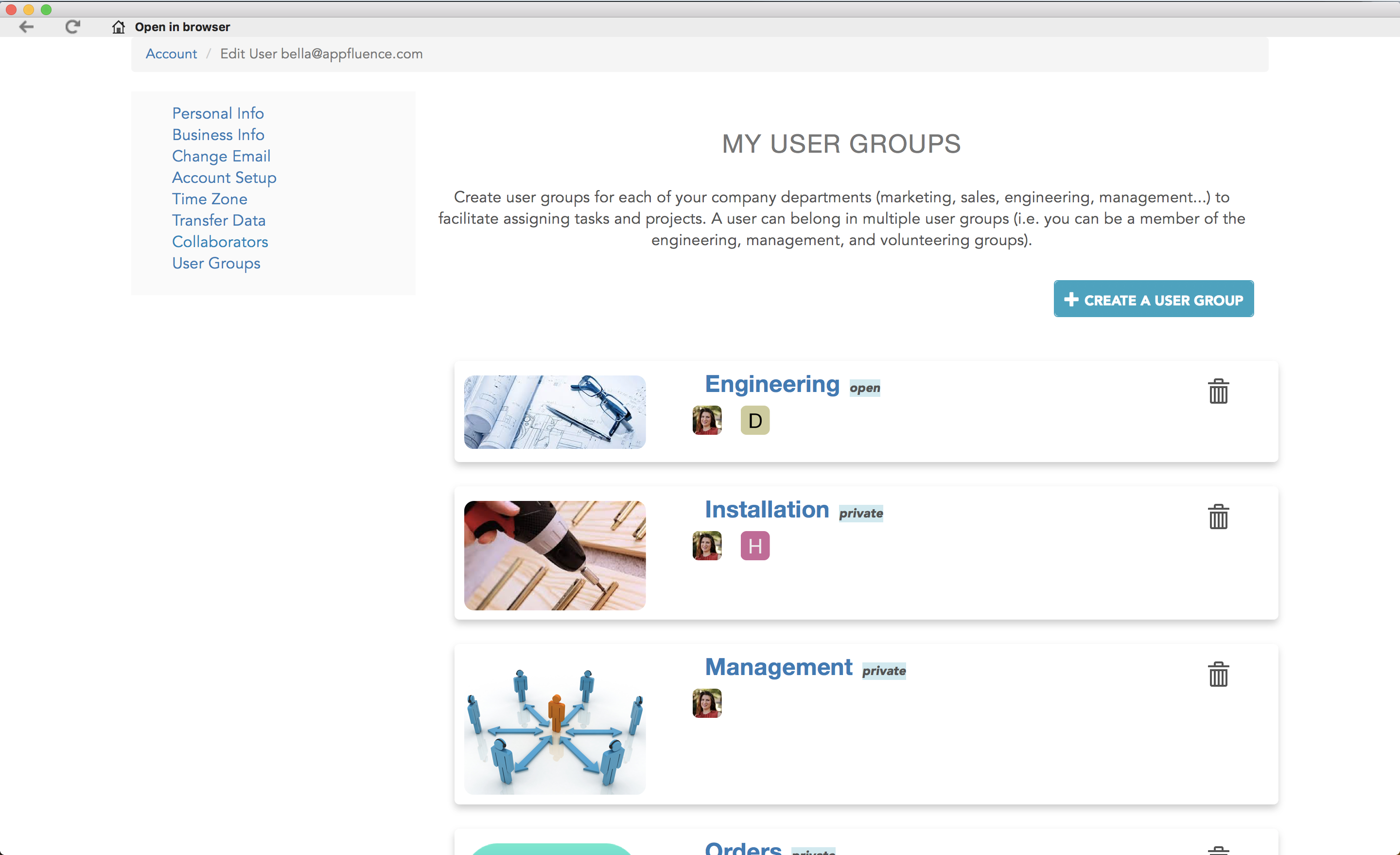 You can add a description for each group and upload an avatar: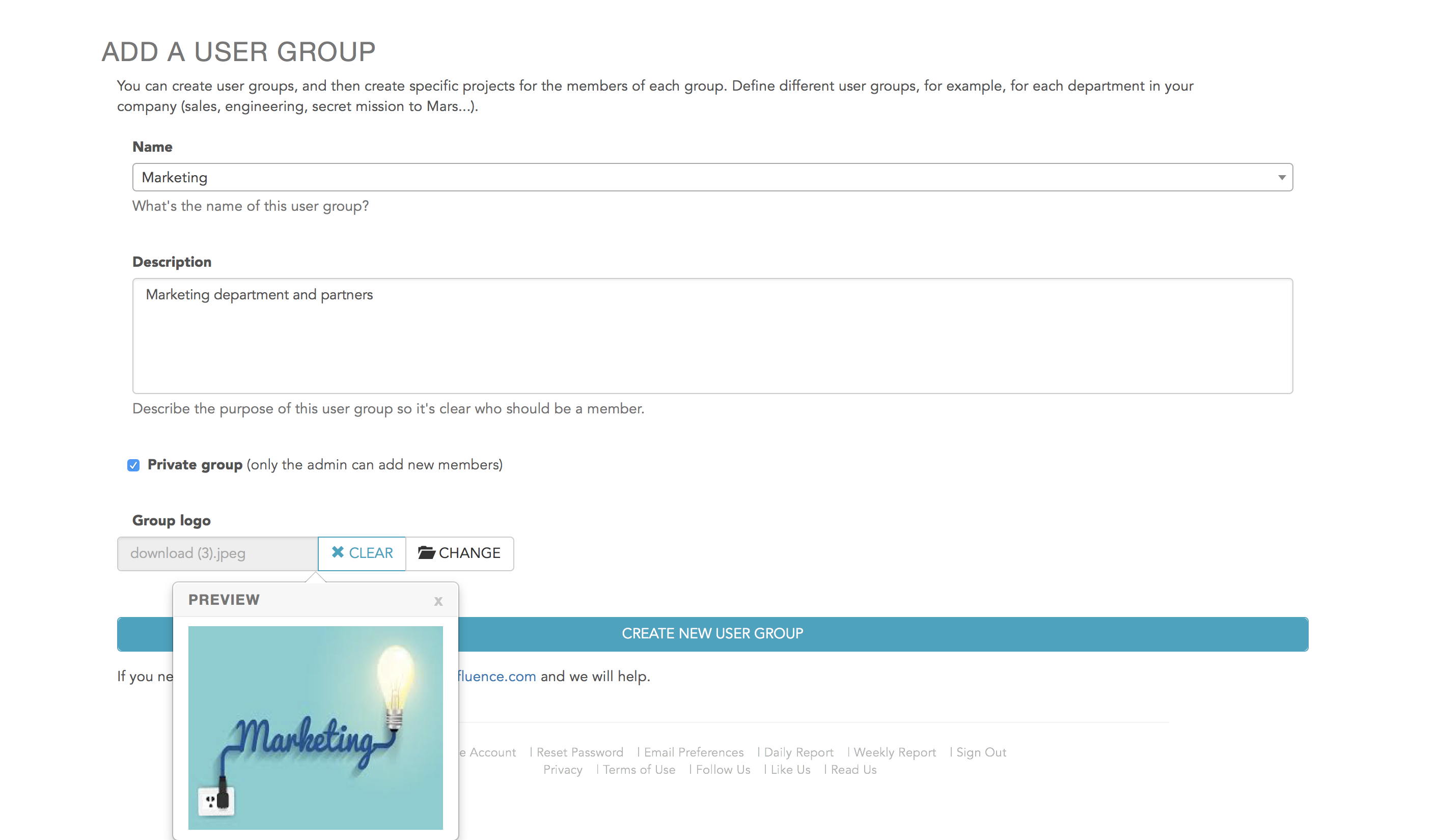 Filter by user group in Priority Matrix above your list of projects: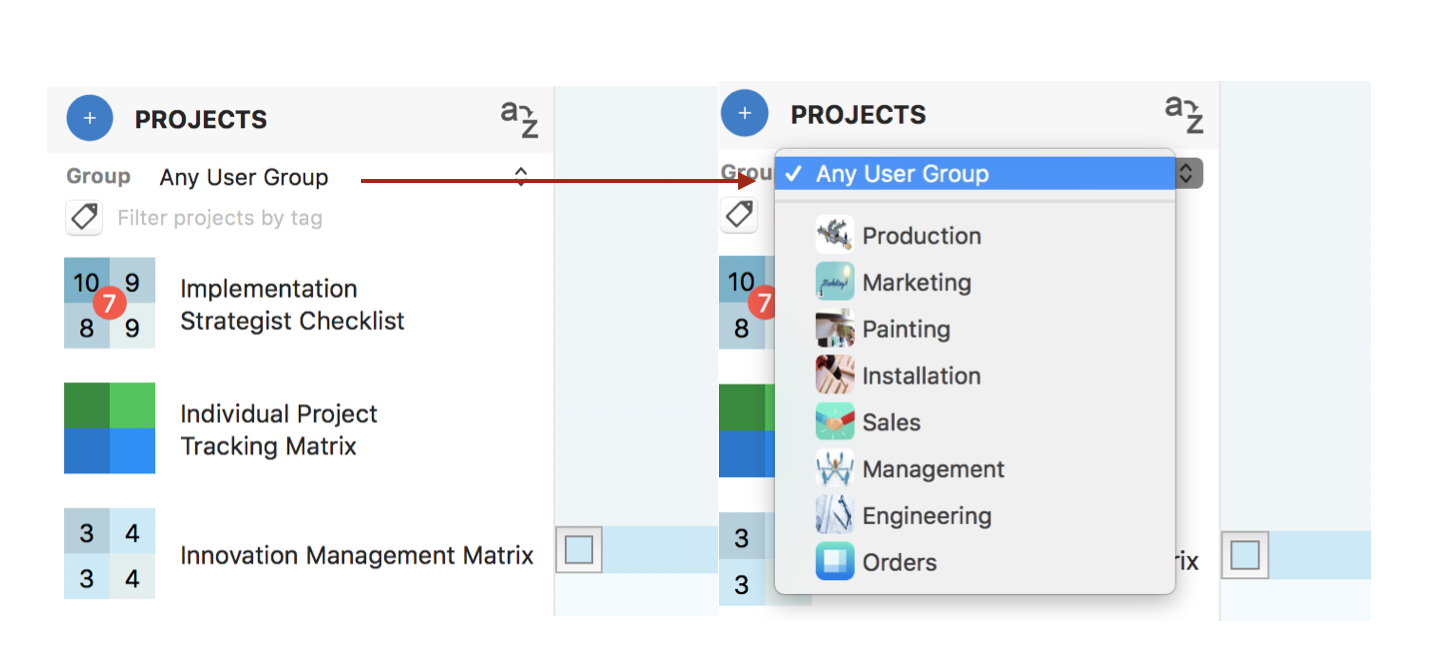 And add an entire user group to a project at once: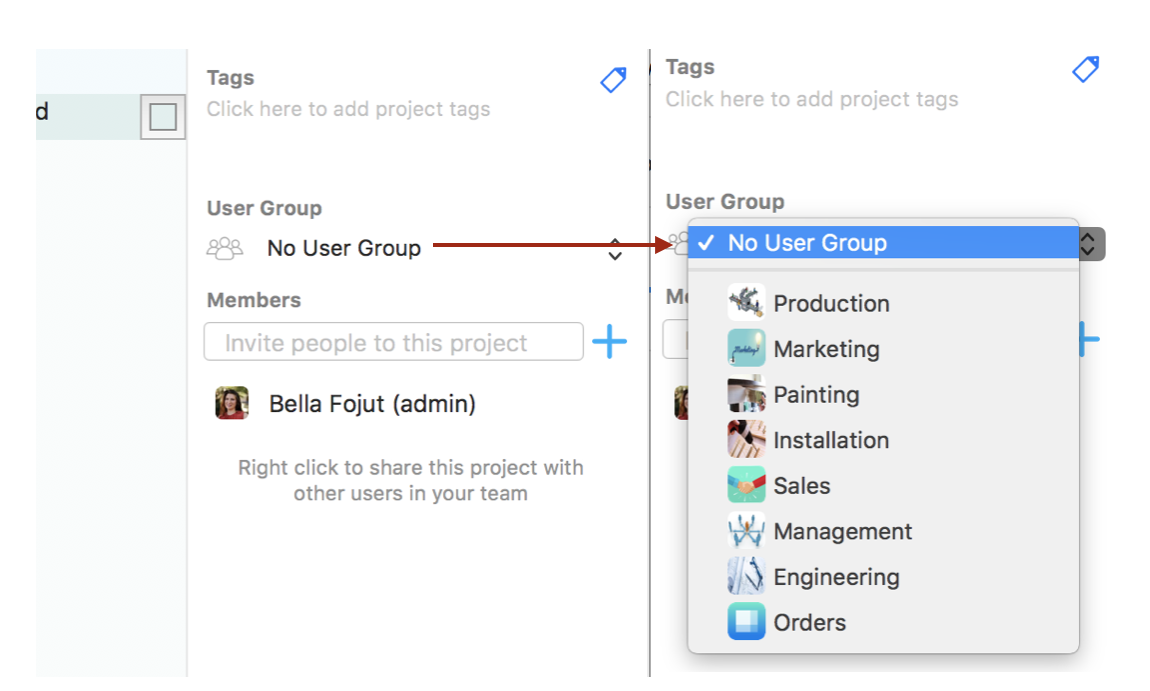 Learn more about workload management with user groups here.