Trial Preparation is Critical
For litigators, trial preparation the most important thing. A legal trial is a high stakes show. Here, the audience, the judge and jury, is very critical. All preparations end up as notes and info in the pretrial notebook. This notebook helps litigators do the best they can to win, no matter what.
Organized Info During Trial Preparation
Priority Matrix helps this preparation process. Here, litigators plot out each step of the preparation. Each step is a Priority Matrix item. They can attach important files, images or videos to each step and access the information whenever they want.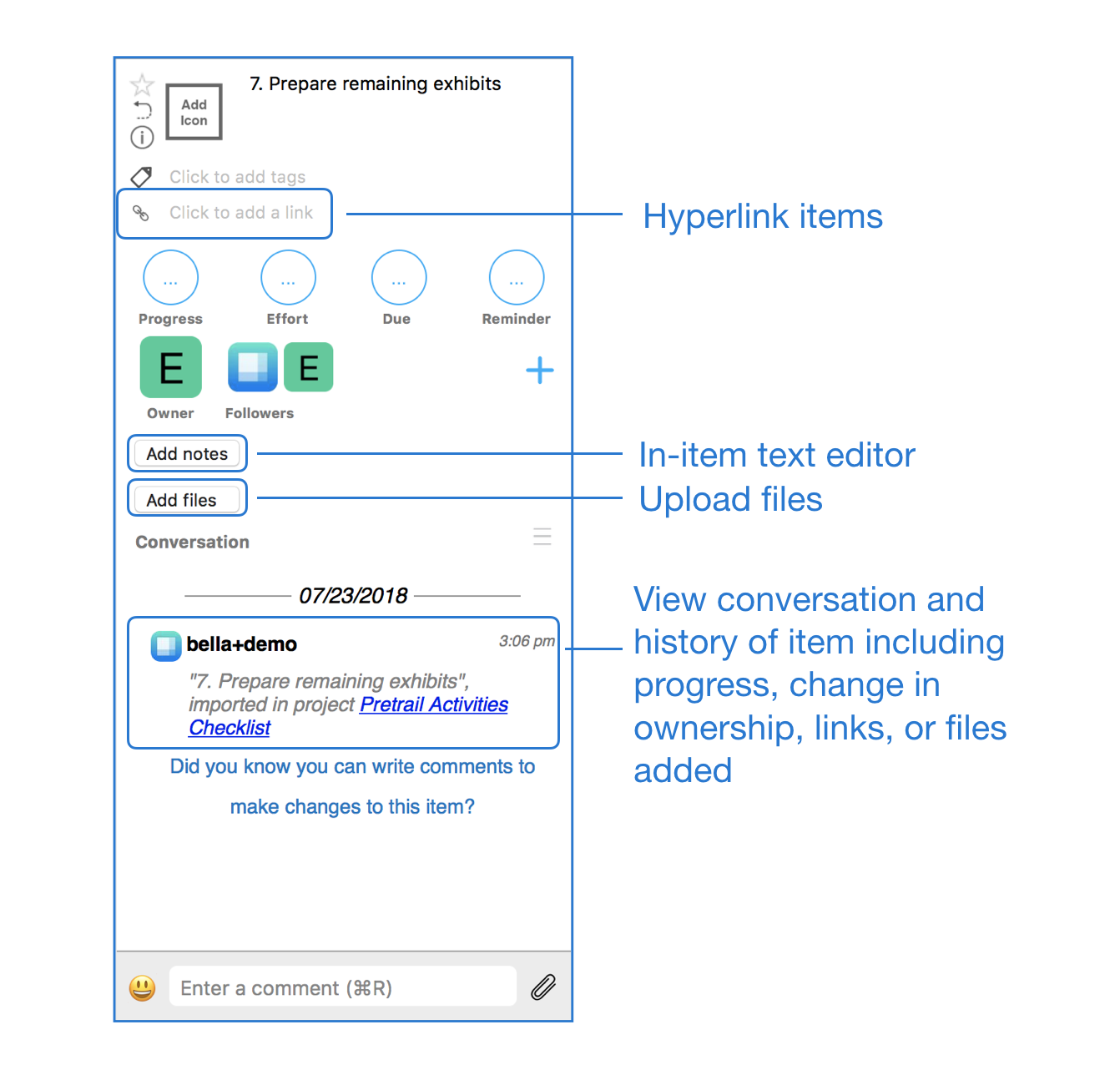 Trial Preparation Templates
Litigators can save the steps they have plotted out as project templates. Then, they can import these steps from elsewhere, via csv. This is much better than worrying whether an important part of preparations has been left out: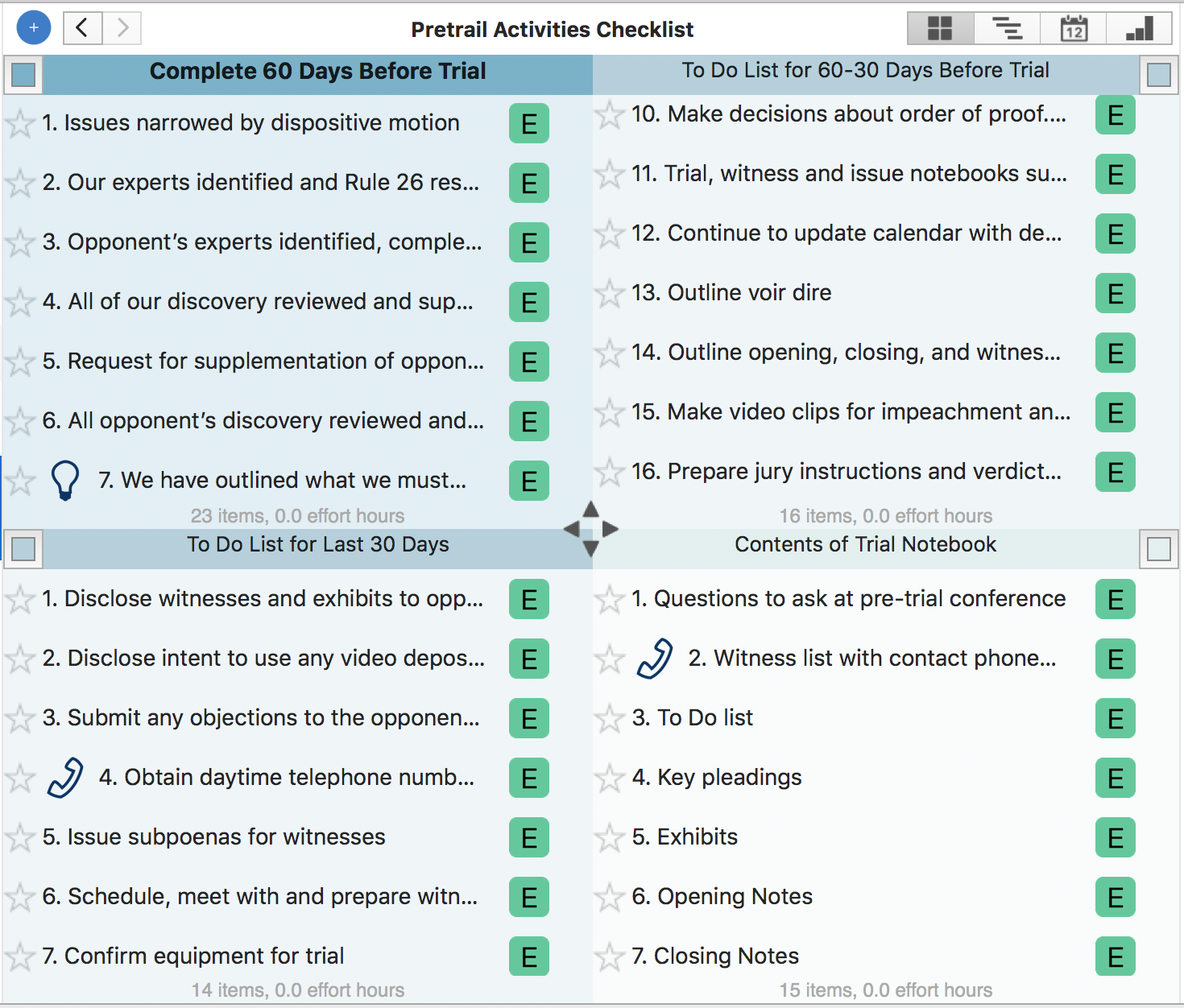 View, import and customize the Pretrial activities template here.
Visibility Into All Team Members And All Cases
Priority Matrix does not only help litigators manage one case at a time. In addition, advanced views give them insight across all cases and the entire team. To learn more, check out reports, team management or this video on the topic: