Thank you so much for joining our interview series! Before we get started, we would love to "get to know you" a bit better. What is your 'backstory', and how did you get started?
Thank you for having me here! I'm from Caracas, Venezuela. I lived there till I turned 18, then I moved to Spain with the rest of my family. It's been 8 years now and time keeps flying. I went to the University in Barcelona, and I graduated with two bachelor's degrees: Business Management and Law, and I graduated top of my class from both.
One thing that defines me is my love for learning and my curiosity. One of my favorite things to learn besides self-development is languages. I currently speak six (Spanish as my native tongue, English, French, German, Catalan, and Mandarin) and I want to keep learning more (maybe Japanese, or Italian).
I'm a former criminal law professor at university and project manager turned founder of Your Plan A as a Productivity & Balance Mentor. In 2020, I made a huge pivot in my career. Since becoming a coach, I've been fortunate to help women worldwide to create the life they desire by using their time as their most precious resource, creating more balance, and achieving their goals with ease, using my signature T.I.M.E. method.
Can you share an interesting story or anecdote that happened to you, and which you think helped direct your career?
When I was in college studying for both degrees at the same time, there was something that I had pretty clear since the beginning, and it was gaining a lot of work experience prior to graduating. So I spent most of my college years working in 2 to 3 jobs at the same time, while also learning new languages. Most people thought I was crazy because I was wearing all the hats, but then everyone I knew always asked me how I was able to manage it all, and still have time for my loved ones.
When the pandemic hit in 2020, it immediately occurred to me that this was something I needed to help people with. I could use all my knowledge and the experience I've gained over the past 8 years and create a clear and guided path for them to achieve their dreams with ease, getting rid of burnout and creating that work-life balance they've always dreamed of.
In a way, we are all standing on the shoulders of giants. Is there a person who helped you get to where you are today? Can you share a story about that?
Absolutely! We all need help to improve and become the best version of ourselves. There are several people in my life that encourage me, no matter what: my family and my boyfriend. They are my number one motivation to achieve my goals and create something better in our lives, and I'm they have definitely helped me get where I am today.
I'm also extremely grateful for the help and support I've received along my entrepreneurial journey. I wouldn't be here if it wasn't for my incredible mentors. My first mentor, Nina Páez, believed in me since the beginning and helped me build the foundations of what I'm doing today. My current mentor, Rebecca Cafiero, made a great impact on the way I perceived business, opportunities and how can I really express my full potential.
For many of us, the pandemic fundamentally altered the way we work. Most notably, many teams have started working remotely, which is very different from the more traditional office environment. In your experience, has this shift negatively impacted people living with ADHD?
It certainly is very different from the more traditional office environment, and people living with ADHD might feel like they're getting more distracted now at home. But the truth is that there have been studies before the pandemic that the average person was only productive 30% of the time they were in the office. Even if it seems like people were doing more in the office, there is not such a huge difference with working from home.
Now, what have changed is our perception around work, because at home you might get up and do some laundry, grab a coffee or go check what's happening outside. At the office, you had other type of distractions that you didn't consider as such. For example, small talk, constant demands from others, coffee time…
People living with ADHD are receiving different inputs than before, but the biggest distraction tends to always be their own thoughts. That's why one of the first things we all need to do while working from home is preparing the environment.
On the other hand, what are some significant benefits of remote work for neurodiverse professionals? (Please share an example)
There are certainly significant benefits of remote work for neurodiverse professionals that we should not take for granted. They can have more control on aspects of their workspace that they couldn't at the office (noise, light level, distractions coming from other employees…). They can also structure their work in periods of time that are more efficient for them, instead of being forced to sit through 8 hours straight. This kind of flexibility allows them to work with more ease and feeling less constrained.
As some organizations make the move toward making these changes permanent, what are some recommendations that you would make for ADHD professionals, particularly those in positions of responsibility?
The number one advice would be taking your surroundings as seriously as you would in an office. You need a defined space for work. And I don't mean having four walls and a door, so you can call it an office, but really dividing the spaces and keeping your workspace clean will help you focus on what you need to do.
Second, start planning your days and revise those plans often. I always recommend putting aside at least one hour each week to plan what's coming, and then revising it every night and every morning to make sure things are happening as they should.
Third, be a minimalist with your desktop and your browser tabs. Less is more when it comes to doing focused work.
Drilling down a bit, a common quest among ADHD individuals is finding the ideal daily routine that provides productive focus without neglecting incoming responsibilities as they arrive. What do you think is a good baseline to start planning a good day at work, and at home?
The first thing is getting to know yourself. Getting to really identify what are those moments where you get the most distracted, what detonates it, how frequently it occurs, so you can then act on it.
Once you know your own rhythm, using tools such as the Pomodoro Technique can help you keep your focus for short periods of time, instead of trying to work on something for one hour straight. Also, I'm a big fan of making tools flexible, so if you find that the regular 25-minute focus / 5-minute break is not working for you, reduce the time and find what serves you best. Planning your day in little pomodoro blocks will be very useful, and it will allow you to feel more in control of your time.
We are big believers in the power of prioritization. With what frequency do you think someone should review their day-to-day priorities? And what are some good tips for deciding what is your next task, when you can choose among literally hundreds of options?
Prioritization is key when you have hundreds of things to do and when you're wearing all the hats. As I recommended before, dedicating one hour a week to plan will save you tons of time, and then I encourage you to revise it every night and every morning, so you can keep everything on track or pivot if needed.
If you haven't tried "Eat the Frog" you definitely should. This method is based on how limited our willpower is, so always doing the hardest thing first thing in the morning increases the chances of getting it done.
Then, you also want to keep in mind all deadlines you might have and plan according to them.
On a more personal note, how do you get yourself in the zone for productive work? Any tricks, techniques, or aids that you can share?
I always get rid of my phone and turn off all my notifications, both from phone and computer. Technology is great and that's why we're able to work remotely, but it is also a great distraction, so you want to make sure you create boundaries around it.
Then I like playing some white noise music that helps me work in a more relaxed ambiance. Nothing with words, because it makes me want to sing along.
At a systemic level, what do you think organizations can do to help employees with ADHD thrive at work, and contribute at the top of their capacity? What are some DOs and DON'Ts?
There are a few things organizations can do to help employees with ADHD thrive at work. One of them is allowing them to work remotely, so they can have more control over their environment. Another thing organizations can do is encourage more creative, less repetitive work, so employees can contribute at the top of their capacity. Creating an environment with fewer distractions is also highly effective, because it will not only increase the focus from people with ADHD, but also from the rest of the staff.
On the other hand, one of the things organizations should avoid is bombarding employees with notifications and hundreds of emails because it decreases focus. Last, but not least, other thing they should avoid is having too many meetings. Being around a lot of people only increases the distractions and the hyperactivity on people with ADHD.
Getting a bit more serious now. I read about lots of people who went through their young years thinking they were incapable of great work, only to learn as adults about their ADHD. This finding is often liberating, and it enables them to understand how their mind works, and how to best deal with it. What are some red flags for someone who has not been diagnosed, but who suspects they suffer ADHD?
From what I've researched and what I've seen, some red flags that someone might have ADD or ADHD are:
Gets easily distracted… oh look, a squirrel!
Has hyperactivity.
Has difficulty unwinding and relaxing when you have time to yourself.
Finds that the majority of their tasks are boring or repetitive.
Has difficulty concentrating on people when they are speaking to them.
Frequently misplaces things.
For someone who ticks some of these boxes, what next steps would you recommend? Read more, or talk to someone? When is it a good time to seek professional help?
The first thing is not taking these red flags as it was a medical opinion. I'm not diagnosing you, and I'm not a doctor, so if you're struggling, and you want to know if you have either ADD or ADHD, go see an expert.
Then, you can work on improving your focus, and learn how to do your best with other kind of professionals that understand that the average tool might not be the perfect fit for you. That's why I always give my clients flexible tools, I know everyone is different. When I've worked with people with ADHD, I really focus on tweaking the tools and testing what works best for them. The most efficient thing you can do is learn about yourself and what serves you.
Ok, we're winding down now. Something I like to ask everyone: Do you have a favorite "Life Lesson" quote? How has it been relevant to you in your life?
"Change your thoughts, and you change your world" from Norman Vincent Peale. I have this quote hanging on my office's wall, so I can see it every day. This lesson applies to absolutely everything we do in life. Our thoughts condition our realities, what you think is good or bad, what you think is possible or not, the way we feel, the way we behave… absolutely everything starts in our minds.
I've always had and keep having big goals and dreams, and I truly believe that everything that I want, desire or dream about is possible, no matter how far away it seems to be.
Finally, my favorite part of the interview, the rapid-fire session! Short questions with one-line responses:
– In the recent past, what book has impacted you the most?
One of the books I recently finished that definitely has impacted me the most is "One Small Step Can Change Your Life: The Kaizen Way" from Robert Maurer.
– Coffee or tea?
Tea. I have never ever drink coffee.
– What was your childhood dream job?
When I was a kid, I wanted to be a singer or gymnast. Since I was about 14 years old, I wanted to work for myself.
– What public figure do you admire?
Tony Robbins.
– What advice would you give to your younger self?
Never stop dreaming and keep dreaming big.
How can our readers further follow your work online?
I love connecting with like-minded people on Instagram! My Instagram handle is @alejandramarques_yourplana. If you're reading this, and it resonates with you, please send me a direct message and say hi. I'd love to connect with you. Also, you can follow my latest news on my free Facebook Community: "Productivity & Balance for ambitious female entrepreneurs & biz owners"
Thank you so much for the time you spent doing this interview. This was very inspirational, and we wish you continued success.
About The Interviewer: Pablo Diaz-Gutierrez is the founder and CTO of Appfluence, an award-winning software company that focuses on helping busy professional make the most of their limited time, better organizing emails, projects and meetings. Priority Matrix has been recommended by ADHD experts as a useful tool to help manage time, tasks and life priorities. Appfluence is producing this interview series to highlight the tools and techniques that top experts find most effective. If you would like to suggest a new topic or interviewee, please reach out to us.
Summary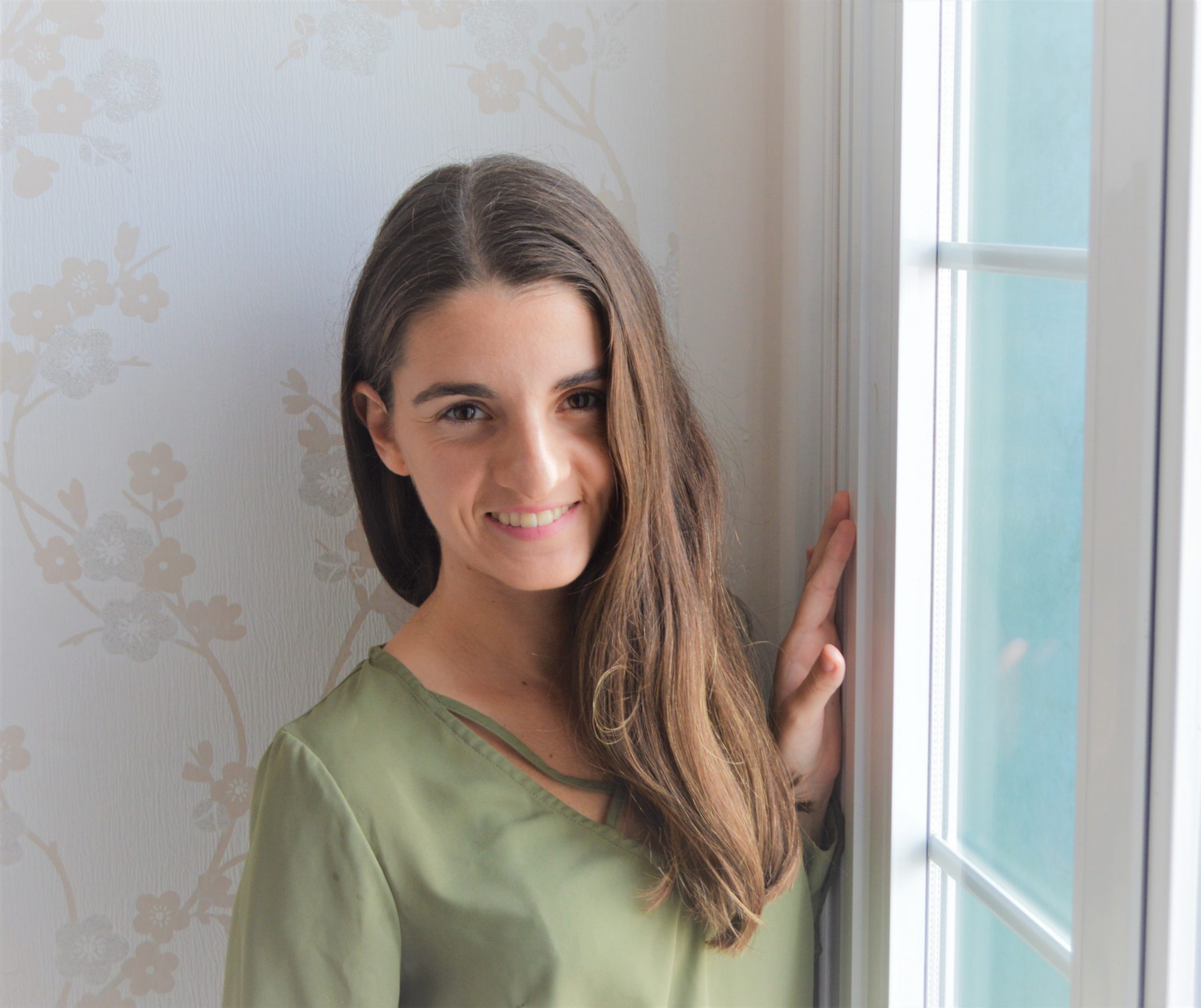 Name
Website
Job Title
Productivity & Balance Mentor