We spoke with Rebecca Tolbert, a coach and psychotherapist specialized in ADHD, about a wide range of topics including remote work, delegating unimportant tasks, and the importance of sleep.
Thank you so much for joining our interview series! Before we get started, we would love to "get to know you" a bit better. What is your 'backstory', and how did you get started?
I've always been interested in helping people. I think people are beautiful, complicated, and fascinating, and I love getting to know people's stories and seeing their resiliency. My love for people translated into majoring in Social Work in college, working with middle schoolers, getting my Master's degree in Social Work, and now working as a therapist and coach in Washington, DC.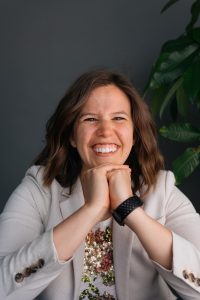 Can you share an interesting story or anecdote that happened to you, and which you think helped direct your career?
ADHD is a particular niche. I was actually diagnosed with ADHD when I was in second grade, which is pretty uncommon for girls, especially girls like me who have a "distracted presentation". The only reason I got a diagnosis is that someone else in my family was diagnosed around the same time. Since I was such a bookworm, my mother gave me a copy of one of Ned Hallowell's books, and I've been fascinated in how the brain works ever since.
As I've grown up, I've seen how so many women struggle with ADHD but don't even know that their symptomatology lines up with the diagnosis, because there is so much misinformation about how ADHD presents, especially in girls and women.
In a way, we are all standing on the shoulders of giants. Is there a person who helped you get to where you are today? Can you share a story about that?
My mother is so kind, compassionate, and understanding. Not only did she do everything to understand my diagnosis when I was a kid, she also spends her time helping and serving other people. She's always ready to be a listening ear or a shoulder to cry on, and she's an incredible person. And, my father is also always there to support me, whenever I need him. Maybe it's cliché to say I'm standing on my parents' shoulders, but I really wouldn't be where I am now without their support.
Excellent. Let's now move on to the core of our interview. For many of us, the pandemic fundamentally altered the way we work. Most notably, many teams have started working remotely, which is very different from the more traditional office environment. In your experience, has this shift negatively impacted people living with ADHD?
Oh, thanks for asking this question. Working from home can be so much harder for folks with ADHD. For example, in my coaching, I often recommend people use a technique called "body doubling" to help with boring or mundane tasks. Having a hard time cleaning your room? Ask a friend to just sit there. Having another person in the physical space helps ADHD folks understand how much time is passing, adds an extra level of accountability, and reminds the person to focus on the task at hand. The same is true for working in an office. These "body doubles" are built into a traditional work environment, but are typically nowhere to be found when working from home.
Another issue during the pandemic is family responsibilities and tasks in the home. There are so many added distractions, between kids in school and the dirty laundry or dishes, that ADHD folks can forget about when at an office. In a home office, this is an extra weight.
Also, the external schedule and expectations of an office provide a structure that is very helpful for people with ADHD. We have difficulty making our own routines and rhythms, for a number of neurological reasons, and having an external force creating those schedules can be very helpful.
On the other hand, what are some significant benefits of remote work for neurodiverse professionals? (Please share an example)
The first thing that comes to mind is comfort. We don't have to be distracted by wearing uncomfortable work clothes and the hassle and stress of commuting (and being late, finding parking, getting lost). Also, I know many people on the Autism spectrum have enjoyed the break from the pressures of social interaction.
As some organizations make the move toward making these changes permanent, what are some recommendations that you would make for ADHD professionals, particularly those in positions of responsibility?
I would recommend high expectations and accountability for ADHD professionals in positions of responsibility. By this I mean explicit deadlines for tasks, check-ins with other leaders or a coach, and uninterrupted focus time with a particular task in mind. This encourages our best work, and also helps build in some of that structure missing from virtual work.
Drilling down a bit, a common quest among ADHD individuals is finding the ideal daily routine that provides productive focus without neglecting incoming responsibilities as they arrive. What do you think is a good baseline to start planning a good day at work, and at home?
I believe a productive day starts the night before. I recommend planning your next day out and finding the items you need for that day. Get an idea of when your meetings happen, and plan out when you are going to eat and exercise. Going to the gym before work? Grab your exercise clothes and shoes and put them in a pile. Once you've gotten your day planned, do something to help you relax before going to bed. It's hard to have a good day when you wake up feeling exhausted and overwhelmed, so planning the night before and getting enough sleep can be so helpful.
We are big believers in the power of prioritization. With what frequency do you think someone should review their day-to-day priorities? And what are some good tips for deciding what is your next task, when you can choose among literally hundreds of options?
I like looking at long term goals, breaking them down into smaller goals, and then prioritizing around them. Personally, I am much more of a big picture visionary than I am a small details person. Connecting my small details to my bigger vision is essential.
Going back to the idea of planning the day, I write out my top three priorities when planning my day the night before. Then, I look over them again in the morning. I also recommend reviewing them at the end of the day and evaluating what worked, what didn't, and what you would like to see tomorrow.
On a more personal note, how do you get yourself in the zone for productive work? Any tricks, techniques or aids that you can share?
I love to use timers for focus. I'll set a timer for 15-25 minutes, focus on a task, and then set another timer for a short break. The most ideal break for focus is dancing to a song or doing some cardio such as jumping jacks or running in place.
At a systemic level, what do you think organizations can do to help employees with ADHD thrive at work, and contribute at the top of their capacity? What are some DOs and DON'Ts?
I touched on this earlier, but I believe in high expectations and high accountability for ADHD employees. I also would add that organizations need to understand the benefits of neurodiverse employees and focus on their strengths. If organizations can place ADHD employees in places where they are doing creative problem-solving, managing high-stress situations, and synthesizing information from across broad areas, they will most likely see incredible results. If they have their ADHD employees constantly stuck in monotonous tasks without any flexibility, the employee's productivity and mental health will both suffer.
What are some specific tools or techniques that you recommend in order to stay organized and productive? Can you give a concrete example of how to integrate them?
I think the Forest App is a great timer for your phone, and I use it when I'm setting timers. I also highly recommend Tiles, the keychains connected to an app on your phone, to help find things if you're prone to losing them. Different planners and planner apps work for different people, but I would recommend experimenting and finding one that makes sense for you.
Getting a bit more serious now. I read about lots of people who went through their young years thinking they were incapable of great work, only to learn as adults about their ADHD. This finding is often liberating, and it enables them to understand how their mind works, and how to best deal with it. What are some red flags for someone who has not been diagnosed, but who suspects they suffer ADHD?
A big red flag is the ADHD gap between what you and other people know you are capable of, and what you actually accomplish. If you always got comments from teachers about your potential on your report cards, that's an ADHD red flag for me.
At its core, I believe ADHD is the dysregulation of executive functioning skills. This means you either laser focus, or you can't get your brain to stick to a task. You either have all the motivation in the world, or you can't move. It impacts emotional regulation.
ADHD individuals also often have a comorbid diagnosis with dyslexia, autism, depression, anxiety, or specific math or verbal processing skills.
For someone who ticks some of these boxes, what next steps would you recommend? Read more, or talk to someone? When is it a good time to seek professional help?
The best time to seek professional help is when you have that little voice in your head that says, "should I get some help with this?" If you think you need some support, there's no shame in that. Another cue that you may need professional help is evaluating how the issue is impacting your current functioning. How are your relationships? How about your hygiene, work life, and happiness? If there is a disconnect between where you want to be and where you are, professional support can help you get there.
Finally, I want to say the past few years have been difficult in so many ways, and I honestly believe everyone can use a little more support right now. Be gentle with yourself and give yourself grace if things feel harder than they used to. More people are seeking out counseling and coaching, and I commend everyone for taking care of themselves.
What role does sleep play in the mental health of a person with ADHD? Is that fundamentally different for a neurotypical person? Do you have any tips to offer for a better, more restful sleep?
Sleep is essential for the functioning of every person, even people who believe they'll "sleep when they're dead". People with ADHD struggle with executive functioning already, so a lack of sleep puts them further behind on things like short term memory, focus, and emotional regulation.
I so often hear explanations from people about why they can't go to bed at a certain time or put their phones down at night. Here is my challenge: just experiment for a week. Try stepping away from screens an hour before bed, going to bed earlier, wearing a sleep mask, and using a noise machine for a week and see if you feel happier and more rested. If it turns out to be worth it, see if you can make some of these changes permanent.
Ok, we're winding down now. Something I like to ask everyone: Do you have a favorite "Life Lesson" quote? How has it been relevant to you in your life?
"A faith that moves mountains is a faith that expands horizons, it does not bring us into a smaller world full of easy answers, but into a larger one where there is room for wonder" (Rich Mullins)
I love this quote because when we believe and move forward, we see the world is bigger and more incredible than we ever imagined. I've seen this to be true as I've worked towards my goals and dreams, and I've been finding so much wonder along the way as my world expands.
Finally, my favorite part of the interview, the rapid fire session! Short questions with one-line responses:
In the recent past, what book has impacted you the most?
The one I've been writing! Aside from that, Beyond Entrepreneurship 2.0.

Coffee or tea?
Love some herbal tea.

What was your childhood dream job?
All of them. I wanted to be a mom, doctor, teacher, and professional singer.

What public figure do you admire?
Brené Brown.

What advice would you give to your younger self?
Give yourself grace.

What is something most people don't know about you?
I love a good musical.
How can our readers further follow your work online?
My website is consciousstrides.com, and I'm also @consciousstrides on Instagram. Readers can email me at hello@consciousstrides.com if they have any questions!
Thank you so much for the time you spent doing this interview. This was very inspirational, and we wish you continued success.
About The Interviewer: Pablo Diaz-Gutierrez is the founder and CTO of Appfluence, an award-winning software company that focuses on helping busy professional make the most of their limited time, better organizing emails, projects and meetings. Priority Matrix has been recommended by ADHD experts as a useful tool to help manage time, tasks and life priorities. Appfluence is producing this interview series to highlight the tools and techniques that top experts find most effective. If you would like to suggest a new topic or interviewee, please reach out to us.
Summary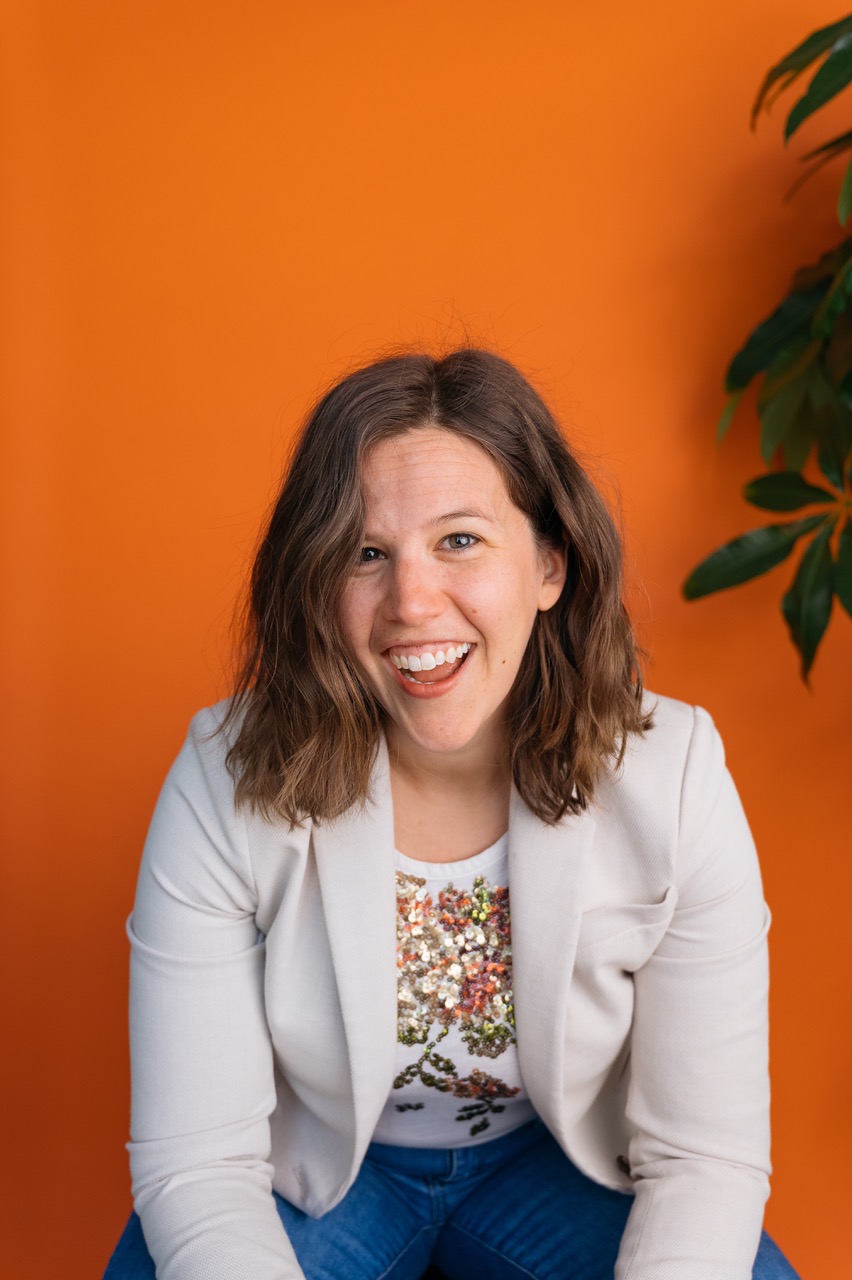 Name
Website
Job Title
Psychotherapist and coach