We compared the best sites to find the top online rated HR software and solutions for you in 2021. This is our list: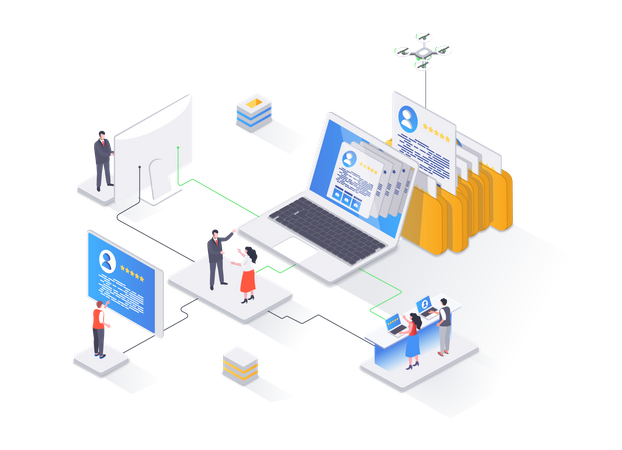 Technology is a part of every department in business, it's been a trend for decades. Increasing efficiency and automating all parts of a company is essential to keep up to date with our online world. The benefits of having tools to manage all HR functions are as plenty as you want them to be. From automating your recruitment process and tracking applicants to synchronizing schedules, organization planning, or performance management.
But there's a huge number of options out there, and each one has its own features. Which will be best for you? We bring you a list comparing what the best software testing and comparison sites have to say about these software solutions. We gathered all under 5 different categories:
But first, what is HR Management Software?
Basically, they're digital platforms that aim to help the HR department manage their key processes and tasks behind staff management. Contrary to what many employees believe, there's always a lot to do behind the doors of an HR department. Many of these tasks are quite repetitive, and traditionally they were paper-based. This type of software supports HR teams to reduce time and human work to increase efficiency and enhance HR analytics.
Best HR Solutions for Small & Midsize Businesses (SMBs)

1. Bamboo HR: Simple to use, hard-coded payroll reports
Bamboo HR is an easy-to-use human resource management software primarily for midsize businesses. It's an all-in-one solution that offers an intuitive modern interface and has won several awards and the online recognition of most software comparing and business consulting websites.
Key Features:
Multiplatform – Simple to use mobile app
Time tracking & workflow management
Specific Mobile Hiring App & Applicant Tracking System
E-signatures to replace paper-based systems
Automated onboarding process tools
Pricing:
Bamboo HR has two plans, called Essentials and Advantage, but they do not publish pricing, and instead they ask you to fill out a form to get a price quote.

2. Zenefits: Good value for money, sloppy customer support
Zenefits provides a cloud-based HR overall solution geared towards essential midsize business necessities: Time Scheduling, HR, Benefits, and Payroll. They offer 3 alternative pricing options to fit your needs: Essentials, Growth, and Zen; depending on the tools you might need. Growth is the most popular one – for many considering their services, Essentials falls short while Zen is too expensive.
Key Features:
Mobile app
Integrated Benefits and payroll options
Built-in Compliance
Performance management system
Integrations and add-ons (Gsuite, Slack, 401(k) providers…)
Pricing:
Annual pay fees (per employee): Essentials – $8/month ; Growth – $14/month; Zen – $21/month
Monthly pay fees (per employee): Essentials – $10/month ; Growth – $18/month; Zen – $27/month

3. Namely: Great HRIS, not suited for big companies
Namely is an HR management software suitable for HR professionals as well as managers not familiar with HR functions. It's geared towards midsize businesses (from 50 to 1000 employees) and provides a broad range of features to cover human resource administration. This includes recruitment, onboarding, performance management, time and attendance, and compensation.
Key Features:
Talent management
HR Compliance Database
Direct Payroll and Benefits Administration
Employee engagement analytics
Onboarding adaptation
Pricing:
No public pricing, request a free demo and get started to receive a quote.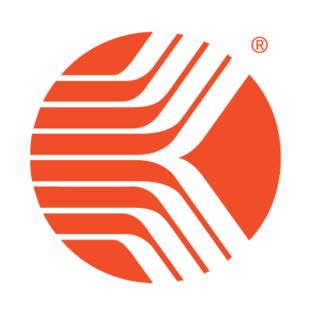 4. Kronos Workforce Ready: Good integrations and customer support, difficult to navigate
Kronos is an online HR software solutions developer that offers different services on both Workforce Management and Human Capital Management (HCM). You can find their wide range of products in three different product suites: Workforce Dimensions, Workforce Central, and Workforce Ready; as well as having other specialized products. Kronos Workforce Ready, an all-in-one integrated cloud-based solution has been praised across websites.
Key Features:
Special solutions for small to midsize businesses
Compensations and benefits management
Compliance
Scheduling, performance management, and people analytics
Talent acquisition and onboarding solutions
Pricing:
No public available price. Contact sales to get a quote for you

5. Bernie Portal: Basic and affordable HR solution for smaller businesses
BerniePortal is an HRIS solution with the best basic core features you need for a small to midsize company. It offers information on HR functions throughout an employee's lifecycle, from recruitment, applicant tracking, and onboarding, to benefits administration or performance management. It's easy to set up and simple to use, but it can fall short for bigger companies when managing a larger workforce.
Key Features:
Talent recruitment and retention, applicant tracking, and onboarding.
Custom benefit enrollment and payroll reporting
Employee engagement and promoting development with performance management.
PTO tracking with customizable policies and time and attendance management
Compliance and tax reporting forms for employees
Pricing:
Bernie Portal offers a free plan and 3 paid plans with different implementations you can compare here. The prices (per user, per month) for the paid plans are: Standard – $11 (paid monthly)/ $9 (paid annually); Plus – $16 (paid monthly)/ $14 (paid annually); Enterprise – $21 (paid monthly)/ 19$ (paid annually).

6. Cezanne HR: Good customizable modules, slow servers
Cezanne HR is an online-based human resource management solution that works best for midsize businesses (100-3000 employees), though it can handle up to 5000 users. It offers a highly configurable suite and modules that make it especially attractive for companies operating with an international workforce. Their core People module includes personnel files, recordkeeping, HR portals, notifications and reports.
Key Features:
HR management basic functionality for smaller businesses
Highly configurable user interface
Global coordination capabilities, international HRMS
E-signatures, advanced online document management, and reporting
Integrated benefits and payroll
Pricing:
Right now there's no publicly available pricing on their website, though you can book a demo to contact if you're interested.
Information on other websites indicates the software's pricing begins at $200 monthly minimum, plus $2/ per employee for the core People module.

7. Built for Teams: Clever org chart functionality, doesn't cover all HR functionalities
Built for Teams is a web-based HR management platform that is specifically suited for small to midsize companies. It's an uncomplicated tool to maintain an online record of company personnel in an interactive organizational chart that is automatically up-to-date. It doesn't offer complex features and won't solve all your HR functions, but it helps with applicant tracking, workforce planning, and PTO and absence management.
Key Features:
Easy to use, simple, and accessible platform to automate manual processes
Organizational charts for resource planning
Applicant tracking for hiring needs
Absence and leave management with flexible customizable policies
Pricing:
There are no available pricing options directly on their website, you'll have to schedule a demo there for them to show you around to get started.

8. People HR: Friendly UI, lacks some functionality
People is an HR management solution for small to midsize businesses, with a user-friendly interactive interface. It's a core HR administration platform that specializes in delivering graphic reports for employees to engage the workforce and streamline processes. It's easy to use, allowing HR professionals to play a more decisive role in their company.
Key Features:
Automated HRIS core tasks (centralized information system, time and attendance…)
Integratable payroll add-ins (Sage payroll, ADP, Ceridian)
Applicant tracking system
Performance management and employee analytics
HR reporting and guidance on decision making
Pricing:
People HR offers 3 different monthly pricing options depending on the number of features your company needs. These are (per employee, per month): Professional – $7; Enterprise – $9; Elite – $11.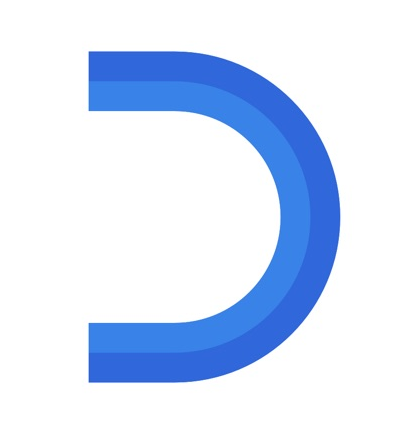 9. Dayforce HCM: Flexibility and functionality on one app, not user-friendly UI
Dayforce HCM Software is a Ceridian-owned platform that looks after the requirements of workforce management, payroll and tax, analytics, benefits, document management, and talent management. It works through a web app or mobile app where you can have access to all Human Capital Management-related features. Best for midsize businesses.
Key Features:
Integrated HR system with all HCM fields (payroll, time and attendance, workforce…)
One source of truth with all integrated features (one record per employee for all)
A multi-currency and multi-lingual platform for multinational based companies
Adapted mobile and tablet apps with the same UI
Scalable platform that serves as an organization on every hierarchical level
Pricing:
There's no available pricing on their website. To get started, watch a demo and contact ceridian on their website.

10. Flock: The best of the basic HR features, needs third-party integrations
Flock is a cloud-based HR management solution specialized in its recruitment and onboarding process. This HR system lets businesses streamline the entire onboarding lifecycle: from scheduling interviews to performing background checks. The Platform also offers the basic HR management tools in a convenient easy-to-use platform: HRIS, Benefits Administration, Payroll Sync, Compliance, and Reports.
Key Features:
Onboarding: offer letters, e-signature, background checks
Employee profile and community building for better employee engagement
Goal setting for employees and managers
Benefits administration connected with insurance carriers, and compliance
Syncing employee payroll data with other integrated systems
Pricing:
Flock has a flexible price system depending on what modules you want to add to the HRIS basic plan so that it fits your specific needs. To get a specific price, get in touch.

11. TriNet: Good payroll expense management, no integration with third party 401k providers
TriNet is an HR software and service provider dedicated to catering to the needs of small and medium-size businesses. They offer full-service HR solutions tailored by industry. The vendor aims to free SMBs from HR complexities by offering access to human capital expertise, benefits, risk mitigation and compliance, payroll, and real-time technology. Though they might not offer the most complete or complex software, they make up for it with customer support from experts in HR.
Key Features:
HR expertise assistance with new "Connect360" feature
Payroll administration with expense management and time and attendance
Risk mitigation services and compliant employment practices
Multiplatform, cloud based system
Tailored solution according to company size
Pricing:
Contact their sales team on their pricing website to get a quote for their service.

12. HR Partner: Easy to use, comprehensive functionality, limited integrations
HR Partner is a cloud-based simple HRIS for small to midsize businesses (ideally 30-300 employees) on a self-service portal for employees and employers. It manages your employee records, onboarding, leave requests, renewable documents, performance management, asset tracking, and recruitment. HR Partner gives you everything you need to manage your HR processes and reduce the time spent on HR administration tasks.
Key Features:
Employee record keeping and secure database management
Applicant tracking, recruitment and onboarding features
Custom forms to gather employee information
PTO and leave management
Expense claims management on employee portal
Pricing:
HR Partner's pricing options vary depending on the features that you wish to include in your plan. They are Core, Premium, and VIP – There's a basic fee for teams of up to 10 employees. The price goes up with team size and you can pay the fee monthly or annually. Get your estimation for price on their website.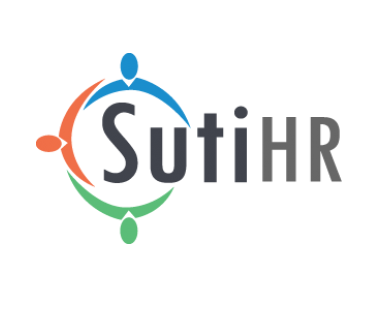 13. SutiHR: Innovative AI powered HR software, basic HCM features
SutiHR is a web-based HCM SaaS with complete mobile app support. This end-to-end HR solution is good for businesses of all sizes and offers an intuitive user interface that grows with your organization. SutiHR provides employee self-service & on-boarding, applicant tracking, integrated e-signature, time tracking, performance reviews, benefits, and IT management amongst its features. Its machine learning technology helps streamline workforce management
Key Features:
Talent management service to follow applicants and onboarding employee's performance and training
Time and attendance tracking, shift scheduling, PTO and payroll integration.
Core HR features to manage employee benefits, personnel data and documentation, reporting…
Suti software integrations like biometric authentication, esignature and data analytics
Integration with third party applications including Indeed, APS Payroll or GoodHire
Pricing:
SutiHR pricing starts at $4.00 per user, per month for the basic features. You'll get a quote for price after selecting the modules and features you need for your company, check it out here. SutiHR also offers a free trial and multiple module discounts. The minimum pricing is $150/month.

14. BrightHR: Useful HRIS features, UI & UX could be better
BrightHR is a cloud-based HR management solution suitable for small to midsize businesses. The platform provides a dashboard that helps businesses manage employee holidays, attendance, leave, shifts and documents. BrightHR offers document-scanning via mobile devices, rota planning services, cloud storage, and automatic Time Off In Lieu of Overtime (TOIL) calculations.
Key Features:
Time Off and TOIL automatic tracking for employees
Lateness and sick leaves reporting
Rota planning unified and reported on a single source to have a more efficient organization
Unlimited online secure cloud storage space for all HR documents
Payroll reporting tool integrated to time tracking features
Pricing:
Bright HR offers a complex pricing system that varies depending on the term length (1 year, 3 years, or 5 years), if it is paid monthly or annually, and 3 plans with different features and services: Connect, Protect or Prime. Check out what would suit your company best!
Best HR Software for Medium & Big Businesses and Corporations

1. SAP Success Factors: Complete suite, yet complex to use
SAP SuccessFactors is a business software that offers a wide range of products regarding different management functions and solutions. Its HXM ("Human Experience Management") Suite is SAP's approach to traditional Human Capital Management to create better employee engagement. There are 4 categories: Employee Experience Management, Core HR and Payroll, Talent Management, and HR Analytics and Workforce Management.
Key Features:
Extensive performance management solutions
Workforce planning and HR analytics
Performance and compensation integration
Recruiting and Onboarding modules
Management alignment of objectives and budgeting
Pricing:
No publicly available pricing, contact them to get a quote.

2. Workday HCM: Good HRIS tools, not user-friendly
Workday HR is a complex cloud-based human resource management software specially designed for larger companies and global businesses. The software was founded by experienced professionals who worked at PeopleSoft, and provides a Software-as-a-Service (SaaS) enterprise-class solution. This also means it's not for small businesses.
Key Features:
Various HR management systems: Global Payroll tools, Recruiting tools…
Big scale strategic workforce planning and synchronization
Succession planning, Career development, Project management tools
Workforce analytics and cost analysis plus big data analytics integration
Financial and expense management tools
Pricing:
Get in touch with the sales department in order to get a price quote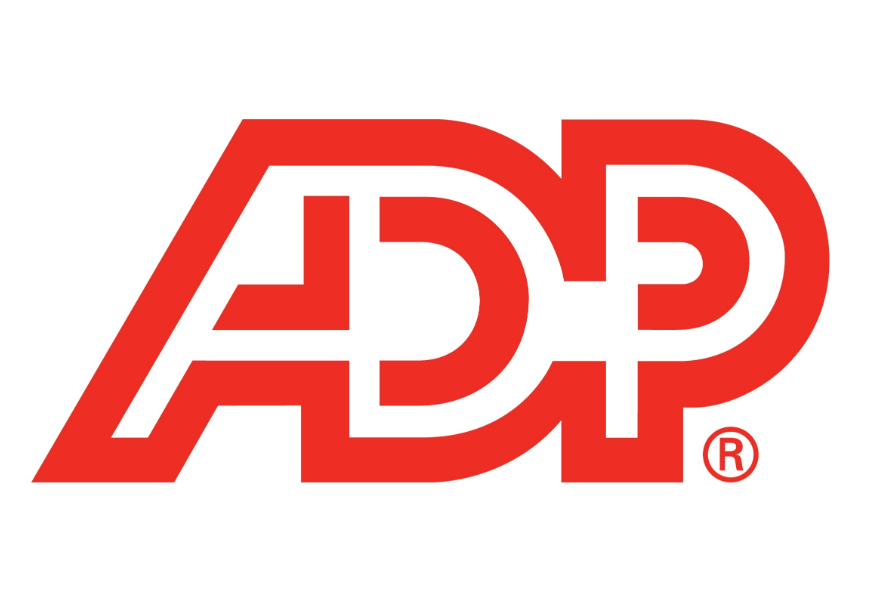 3. ADP: Well-rounded product, slow customer service
ADP Workforce offers HR solutions for small businesses and start-ups as well as big businesses with 1000+ employees. They've made available features in HR including compensation (payroll, benefits, insurance), or talent management. Some of the basic tools you need for implementing efficient administration and management and ensuring the best practices.
Key Features:
Benefits management and insurance administration
Time and attendance tracking, time-off management integrated into payroll
Outsourcing options for HR solutions and HR consulting services
Applicant tracking and onboarding
Employee database management and analytics
Pricing:
See what you need and get in touch to know your price.

4. Oracle Cloud HCM: AI incorporation to an already complex software.
Oracle Cloud HCM, as you may have guessed, is a cloud-based Human Capital Management software. It's meant to function as one source of truth for all HR data, especially for larger businesses with a global workforce. It's built with an AI to help users make better strategic decisions regarding the company and its transformation, like new employee roles. There are several modules that are grouped into four categories: Human Resources, Talent Management, Workforce Management, and Payroll.
Key Features:
Talent management to find best-suited candidates
Career development inside the community of the company
Effective HCM tools and analytics solution with KPI creation
Strategic workforce planning and workforce management tools (time and attendance)
Integrated global payroll systems
Pricing:
Pricing for Oracle Cloud HCM is no longer available, you'll have to contact the vendor or sales department via their website to get a quote. You can also request a demo or "take a tour" through their suite.

5. Sage Business Cloud People: Configurability for multinational companies, slow implementation
Sage Business Cloud People is an HR platform designed for the needs of medium-sized businesses. It takes some time to fully implement in order to get all analytics, core HR functions, payroll, and reporting up and running. However, the level of functionality of its cloud-based suite is worth the wait, especially at companies with an international presence. They position themselves with other platforms like Kronos Workforce Ready or SAP SuccessFactors.
Key Features:
Global cloud HRIS for multinational companies
People analytics and reporting tools to follow employee data
Performance and talent management, plus employee engagement
Attendance and leave management integrated with payroll and benefits administration
End-to-end talent acquisition software
Pricing:
There's no available pricing set on their website. You can learn more about Sage People and book a demo to start exploring it as your option for your HR needs.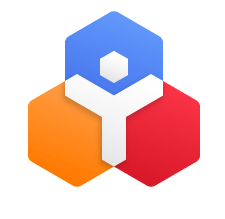 6: Zoho People & People Plus: Affordable, improvable features like time and attendance
Zoho People Plus is an integrated all-around HR management solution that includes different Zoho HR products: Zoho Recruit & Zoho Expense. Zoho Analytics and Zoho Projects can also be integrated into the solution for a complete suite experience to fit the needs of your organization. It also integrates with apps like Zapier, adobe sign, or greytHR, among others. Zoho is an easy-to-use and flexible software that will be useful for all business sizes. However, it may lack some technical features and its time and attendance functionality may seem basic for some big companies.
Key Features:
Recruiting, onboarding, and applicant tracking software
Workforce planning and analytics
Performance management with direct communication and feedback
Compensation and performance integration
5 affordable pricing plans according to the company's needs
Pricing:
Zoho offers an annual billing price for its complete HR suite: People Plus – 9€/month/employee
You can also check out Zoho People, with 4 different pricing plans to best fit your HR needs. Annual billing fees (per employee):
Essential HR – 15€
Professional – 24€
Premium – 36€
Enterprise – 54€
They also offer a limited free trial to get you started.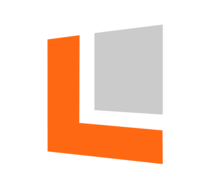 7. Lanteria: Good HR Suite for medium sized growing companies
Lanteria HR is a complete HR Suite meant to cover all your HR needs. The platform gives users a wide range of employee management features, thereby making employee management efficient and easy. It goes from core HR services like organizational charts and employee documentation to recruitment services, performance analytics, or learning and training programs for employees.
Key Features:
Time and attendance, employee leaves and PTO management on self-service platform
Job openings and recruitment marketing to create best candidate pipeline
Employee recognition and feedback, goal setting, performance reviews and reports
Learning, training employees with quizzes, tests and planned webinars
Analytics and reporting for all HR modules
Pricing:
There's no publicly available pricing for Lanteria though they offer a free trial. Contact their sales team to get the custom quote for your company.

8. Acender Payroll & HCM: Complete HCM solution with good integrations, somewhat rigid and not customizable
Ascender Payroll & HCM is a cloud-based SaaS that manages an organization's HR needs, focusing on Human Capital Management (HCM) and payroll services. Ascender is a Ceridian Company product, and partners with other HR solutions like Workday, SAP Success Factors, or Oracle, as it is meant for medium to big companies. Their HCM suite includes modules for recruitment, onboarding, performance management, talent, and analytics
Key Features:
Integrated ERP-based payroll system that connects with cloud-based HCM systems
Complete HCM that tracks employee "from recruitment to retirement"
Integrated systems for talent management and performance management.
Employee engagement features with metrics and analytics module for strategic HR decisions
Easy implementation and useful partnerships with other HR solutions.
Pricing:
Ascender has no available public pricing. Request a demo or contact their sales team in order to get a quote and information on their software.
Best Payroll Specific HR Solutions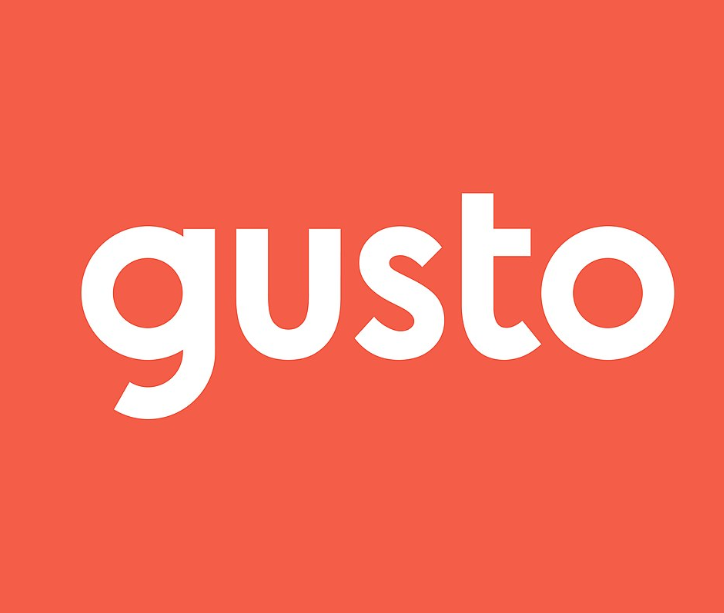 1. Gusto: Best payroll for small business, support needs improvement
It was initially designed to help managers with payroll solutions. Gusto is a particularly good fit for small business owners to automate administrative HR functions. It excels in managing tasks like payroll processes or employee health and retirement benefits. Pricing options include bigger businesses, though the price might not make it worth it.
Key Features:
Easy-to-use, intuitive payroll administration that can be automated
Integration of employee time and attendance
HR consulting services with certified experts for small businesses
Optimizing insurance benefits administration
Add-ons and tools free to use for any employee (Gusto Wallet)
Pricing:
4 different pricing options (fees per month): Core – $6/person + $39/base; Complete – $12/person + $39/base; Concierge – $12/person + $149/base; Contractor – $6/person + $0/base

2. APS Payroll: Top Payroll tool, good support team, less features
An "All-in-one Payroll & HR platform" is how APS's website defines itself. APS offers unified solutions to different topics: payroll, attendance management, recruiting, etc.; being specialized in midsized businesses (100-1000 employees). They offer guidance and support in your journey to start using and "growing" with APS.
Key Features:
Robust Automated Payroll System (APS)
Affordable Care Act (ACA) reporting
Performance management analytics
Time and attendance management
Direct access to HR and payroll information from employees
Pricing:
Request a quote on their website to get the price for your company.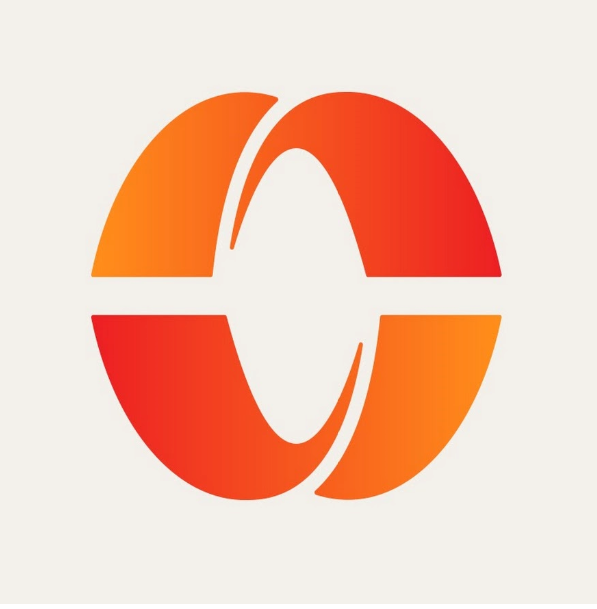 3. Paylocity: Easy, automated payroll, not great integration of all features
Paylocity is a web-based HR and payroll service provider. Although it's specialized towards payroll, it's intended to serve as HR software for small businesses. The service has a built-in app to process payroll, QuickPay. It also integrates different HR features like compliance management tools, reporting, employee monitoring, or managing schedules.
Key Features:
HRIS and workforce basic management
Automated employee expense reports
Payroll services and automated employee benefits and tax administration
Analytics and reporting tools to get metrics on the workforce
HCM solutions mobile app
Pricing:
Request a demo or contact their sales team on their website to get a quote for their service.

4. Paycor: HR+Payroll excel over the rest of the features, customer service could improve
Paycor is an HCM software solution that specializes in payroll administration. It's optimized for small and midsize businesses (1-1000 employees). Paycor offers 5 modules on their HCM system: HR + Payroll software, Talent Management, Workforce Management, Employee experience, and Benefits Administration.
Key Features:
HRIS + Payroll, tax filing, and analytics
Recruitment, Onboarding, and Talent development
Benefits administration and ACA Reporting Software
Time + Attendance administration, and scheduling shifts
Employee engagement, surveys, and career management
Pricing:
Paycor offers different pricing options depending on your company size: Small Business (1-39 employees) or Mid Market (40-1000+ employees).
Small Business: Basic – starting at $99/month; Essential – starting at $149/month; Complete – starting at $199/month
Mid Market: Price depends on the services you select specifically.

5. OnPay: Well rated for payroll on small to medium sized businesses, simple and easy to use
OnPay is a comprehensive payroll services provider that also offers HR-related support for items such as health insurance plans, 401(k) retirement plans, and workers' compensation. They provide an employee portal for updating information, onboarding, and accessing past pay stubs and tax forms. Businesses can track their employees' PTO, vacation, and sick leaves.
Key Features:
Employee self-onboarding & new hire reporting
Automated payroll taxations and scheduled pay runs
Benefits administration including Health insurance, 401K, and workers' comp
Integration with third-party applications like Xero, QuickBooks, Guideline…
HR compliance audits
Pricing:
OnPay offers a very simple pricing system based on the number of employees registered for the client. Pricing is $36/month base fee + $4/month per employee. You can check your rate and contact OnPay here.
Best Recruitment Software and Hiring Platforms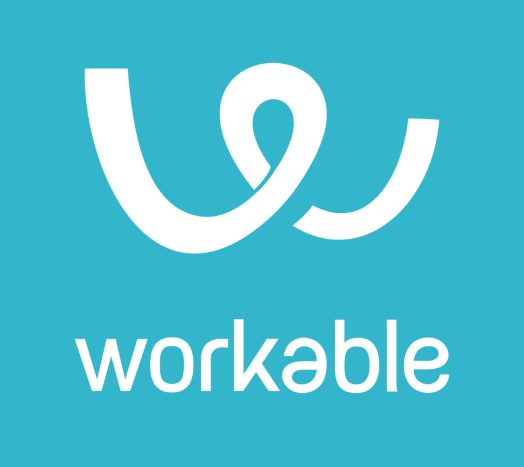 1. Workable: Highly specialized hiring software, efficiency at a high price
Workable is an all-in-one hiring cloud-based software. The platform offers a robust applicant tracking and recruiting customizable solution specially designed for small and medium businesses. Its advanced set of features allows you to easily review and track a candidate's profile and process the candidates under a job requisition through a central location.
Key Features:
Mobile app and application forms for candidates
Offer letters with e-signature and approval workflows
Job description templates and hiring team role administration
AI candidate recommendation and huge candidate profile pools
Native one-way video interviews
Pricing:
Workable offers a free trial, letting you post a job for free. The pricing options start at $99 per job per month, called Paygo (a self-serve solution for occasional hiring).
From there, they offer 3 more pricing options depending on your hiring needs: Core, Growth, and Premier. To get a price on any of those you have to contact them directly and get a demo.

2. Bullhorn: Great recruitment and onboarding on a clunky software
Bullhorn is a neat applicant tracking system offering several features for employee recruitment and staffing. Despite specializing in HR and recruitment, it also gives its users additional features for CRM (including sales and account management), expense management and invoicing, as well as reporting analytics and an HRIS solution.
Key Features:
Applicant tracking and recruitment agency with mobile recruitment
CRM Software with email and LinkedIn integrations
Candidate search with resume parsing and job board data capture
Time and expense software for staffing firms
Business analytics suite
Pricing:
Bullhorn offers 4 different pricing options: Team, Corporate, Enterprise, and Enterprise Plus. Pricing is determined based on the number of people that want access to the system – including recruiters, salespeople, and managers. Request a pricing quote on their website for more concrete information.

3. Justworks: A PEO that streamlines back office functions like payroll on the same tool
Justworks was built as a Professional Employer Organization (PEO) to allow entrepreneurs to focus on growing their business. The platform is also meant to manage the needs of business teams, and ease managerial workload with automation of payroll services, employee benefits, and employee leaves and time off amongst other HRIS services. They also offer HR consulting services.
Key Features:
Benefits administration and access to health and dental insurance
Compliance support (employee compensation, liability insurance, unemployment)
Automated payroll services and integrations
HRIS tools: PTO management, onboarding…
24/7 support on all features
Pricing:
Justworks has a pricing model based on a number of employees and 2 different plans, depending on the features you'd like to contract: Basic and Plus. The prices per month, per employee, are:
<25 employees: Basic – $49; Plus – $99
25-99 employees: Basic – $44; Plus – $89
100-174 employees: Basic – $39; Plus – $79
175+ employees: Contact their sales team to get a quote

4. Manatal: Next gen recruitment technology, great addition for HR but won't solve all your HR needs
Manatal is a recruitment-specific HR software that intends to streamline and simplify recruitment processes from sourcing to onboarding, and beyond. The software uses AI technology to hire better and faster through their recruitment channels on their platform. Users can leverage AI tools and social media enrichment features, manage a team remotely and improve collaboration.
Key Features:
Candidate sourcing and applicant tracking system
Source candidates from multiple channels and streamline incoming applications in a centralized platform
Quality applicants from AI candidate recommendations engine
Customizable career page and custom application to fit specific needs
Task management and activities, plus team collaboration and reporting features
Pricing:
Manatal offers two pricing plans that can be billed annually or monthly: Professional – $15/user/month (annual) $19/user/month (monthly); and Enterprise – $35/user/month (annual) $39/user/month (monthly). You can also contact their sales team and get a Custom plan tailor-made for big teams with specific requests.

5. Breezy HR: Easy-to-use UI & good pipeline management, lacks talent recognition features
Breezy HR is a simple recruitment-specific software that also offers candidate tracking and onboarding features. This easy-to-use tool can be added to any HR department to improve the hiring process, making it more efficient and attractive for potential candidates. However, it lacks the talent sourcing capabilities of other applicant tracking software, with only a basic search functionality based on skills and location.
Key Features:
Job advertising on different platforms with custom ads and application forms
Candidate management with scorecard view and customizable recruitment pipeline
Reports and analytics on recruitment process to improve candidate selection
Automated email and interview scheduling
Career and employee referral sites to encourage candidates and improve company image
Pricing:
Breezy's pricing offers an unlimited free plan with basic features, and a 2 months discount on any plan when you get the annual pricing (instead of monthly).
The other 3 available plans are: Startup – $143/month (annual) or $171/month (monthly); Growth – $249/month (annual) or $299/month (monthly); Business – $399/month (annual) or $479/month (monthly).

6. Greenhouse: Good recruitment and candidate pool service, lacking HR and ATS features
Greenhouse is a modern recruiting system that makes it easy to manage all stages of the pipeline even if you aren't an experienced hiring manager. Greenhouse recruiting software has a CRM-style database functionality that lets you create a talent pool that you can consult each time you open a new position. When candidates enter the system they are recorded in the database though they don't use algorithms or machine learning technology to filter new candidates.
Key Features:
CRM-style talent database
Step-by-step pipeline building: post jobs, track candidates, create and manage hiring process
Detailed hiring analytics with data of all candidates
Onboarding features to connect with new members of the company
Complete administrative tasks quickly and evaluate onboarding performance
Pricing:
Greenhouse has different pricing plans that come with different features and price points: Essential, Advanced, & Expert. Contact their sales department or request a demo to get a quote for your company.
Specialized HR Solutions

1. Sage HR (Former Cake HR): Engagement for remote workforce, especially SMBs
Sage HR is a well-rounded complete HR management product. It is a human resource and people management solution especially geared towards companies with a remote workforce. Although it's meant to be used by HR professionals, the software has a user-friendly design that makes it ideal for small to medium-sized business managers.
Key Features:
Web-based service accessible from any device
Expense management
Timesheets, scheduling, and leave management
Automated reporting and analytics
Performance management, aligning goals
Pricing:
Prices are set according to the number of employees in the company and the features you want to include in your plan. The basic price is $5'5/per employee for Core HR + Leave Management. Check out the best pricing option for you on their website.

2. Kissflow: Great at workflow and employee engagement, not a complete HR solution
Kissflow Digital Workplace is a cloud-based business process management and workflow management software that enables business users to create an unlimited number of automated business applications with a smart, intuitive and easy-to-use interface. They make automated customized HR processes simple to create to adapt and improve the company's workflow.
Key Features:
No-code process management for automated workflows
Flexible and customizable project management features
Collaborative work features like polls, surveys and chat channels
Procurement management module with analytics
Integrations for other HR specific solutions (payroll, document management…)
Pricing:
Kissflow Digital Workplace offers 3 pricing options that you can pay monthly or annually: Basic (starts at 10 users); Advanced (starts at 20 users); Fully loaded (starts at 50 users)
Annual subscription paying fees (per user): Basic – $20/month ; Advanced – $25/month; Fully Loaded – $40/month
Monthly subscription paying fees (per user): Basic – $24/month; Advanced – $29/month; (Fully Loaded version is not available for monthly subscriptions)

3. Rippling: User-friendly IT management integrated to HR, has payroll implementation issues
Rippling is a modern HR management software that incorporates IT management all in the same platform. It aims to bring together these different but complementary departments inside a company to make it easier and faster to process employee information – it's all automated. HR services include Payroll, Benefits, or Time attendance; while IT includes device and app management. It may fall short on some specific HR tools that other competitors do offer.
Key Features:
All-in-one automated platform to manage IT and HR
Synchronized schedules system on employee directory
Team task management tool
Employee self-service portal for benefits administration (insurance)
Recruitment management self-service portal
Pricing:
Rippling pricing starts at $8 a month per user, there's no more publicly available information on pricing. You can get a free quote, contact sales, and request a demo through their website.

4. Deputy: Great time management tool, not full HR solution
Deputy is a dedicated software for managing shift scheduling with your workforce. It specializes in scheduling and timesheets made simple and easy to control on any device. It's a bonus integration for many of the leading Payroll and HR systems (like ADP, Gusto, or BambooHR), and offers analytics to track staff and improve productivity and employee engagement.
Key Features:
Schedule and swap shifts with other employees easily, reduce administrative labor
Time and attendance management that can be integrated with payroll services
Easy streamline communication and better team engagement
Pricing:
Deputy offers 3 different pricing options with different solutions depending on your company's needs: Scheduling – $2'5/per user per month; Time and attendance – $2'5/per user per month; Premium – $4'5/per user per month ($4 if paid annually).
For companies with over 250 employees (Enterprise), they offer every feature of the Premium option plus some dedicated features. For this option, you'll have to contact them for custom pricing.

5. VAIRKKO Suite: A workforce & operations management suite with basic HRIS features on specific modules
VAIRKKO Suite is a web-based workforce management and operations management platform that pays special attention to employee learning. The suite offers specialized cloud products (or modules) offering certification tracking, online employee scheduling, personnel management, e-Learning, and other HRIS features. The solution allows users to distribute learning content to company employees, create new training courses, update corporate policies and conduct new employee orientations.
Key Features:
HR cloud module with HRIS features: staff records, data management and reports, payroll data…
Onboarding and Applicant tracking cloud for tailored applications
Performance management cloud with goal completion and analytics reporting features
Scheduling module with employee self-service access, time off and absence management
Integrated customizable time and payroll administration with specific reporting
Pricing:
VAIRKKO has no available public pricing. Get a demo or contact their sales team in order to get a quote and information on their software.