Introduction
Creating and managing new hire packets for each new employee can take up a lot of time for HR professionals. In Priority Matrix, HR managers can create a template for, customize and share new hire packets. This way, all the important tasks in employee on-boarding are in one place.
What is a New Hire Packet?
A new hire packet is a collection of information and forms that get the on-boarding process for a new employee started. While it is typical for a new hire packet to include fun gifts like apparel or branded office to supplies, this aspect of the new hire packet is only one part. A new hire packet also includes tax forms, payroll information and other necessary resources that the employee must look at and sign so that they can officially be deemed an employee of the company.
New Hire Packet in Priority Matrix
In priority matrix, HR professionals can create a new hire packet template with all the generic items that it is policy to include. When on-boarding a new hire, they can easily add important forms to the Priority Matrix new hire packet and share it with the new employee. While physical welcome items will be waiting for the new employee on their desk, the critical documents in the new hire packet will be safely stored in Priority Matrix. This way, HR managers can have the peace of mind that all the important forms will be kept track of.
We have created a public New Hire Packet Template for you to launch. This template is divided into four categories:
Welcome Info– This will hold the press release or new hire email that may have been sent to the company. Any official announcement so that the new hire is aware of it. In addition, the welcome letter from the CEO can be placed here. Finally, any additional welcome info, like an overview of company culture, etc.
Paperwork– Here will go forms that the new hire needs to look at or sign for compliance purposes. This quadrant holds the items that HR managers are especially focused on completing ASAP.
Logistics– Information about employee training, important passwords, or their new email address will go here.
Misc.-Additional information or items of not can go in Misc. New employees can also create items to make requests from the HR manager.
Because Priority Matrix items can hold files, images, links and more, this four quadrant project is a perfect framework for a digital new hire packet. In addition, the conversation box attached to each item allows the HR Manager to collaborate with the new hire to clarify steps and help them fill out necessary paperwork.
Create Your New Hire Packet Template
1. Start by launching the "New Hire Template" as a base.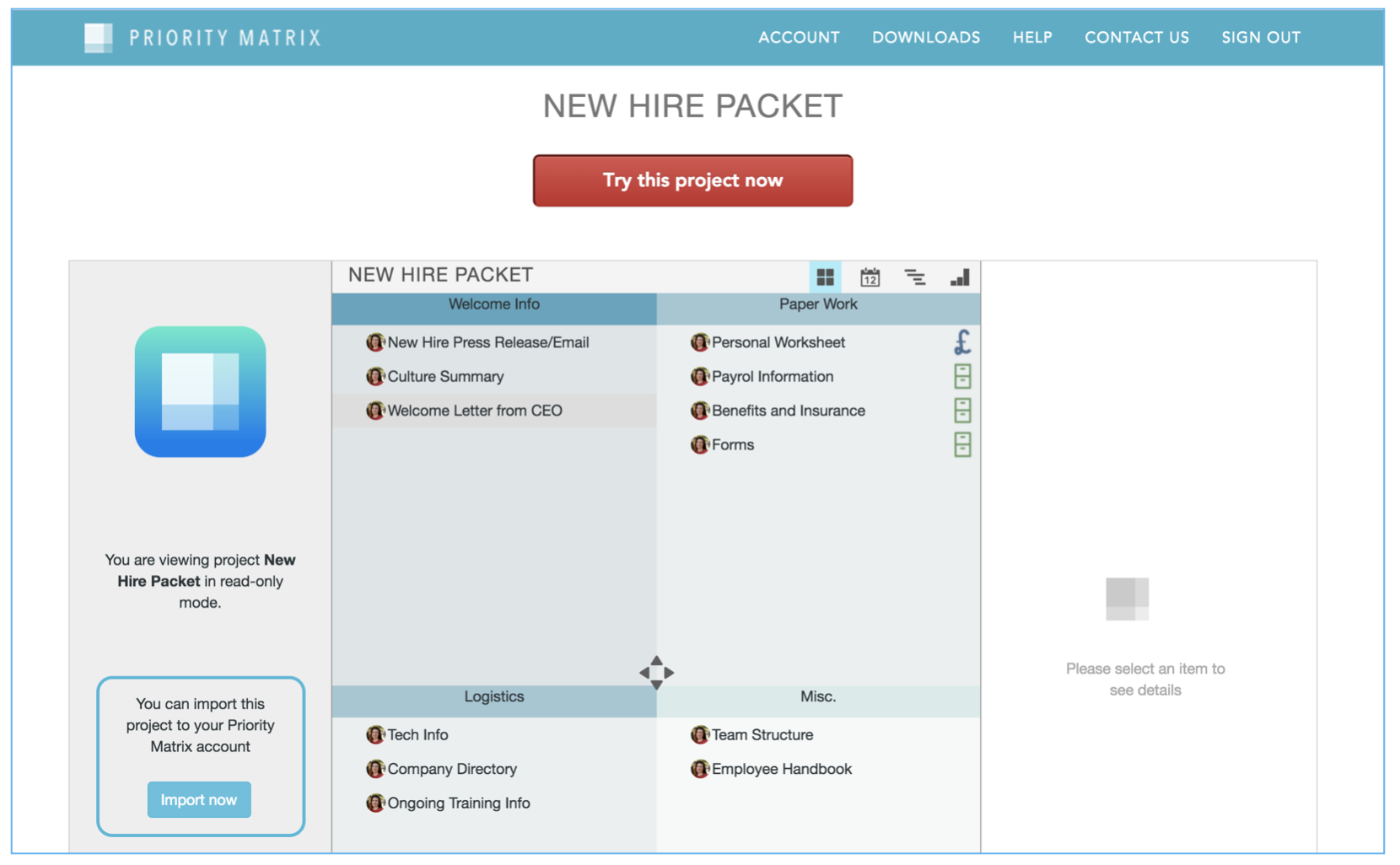 2. Customize the Quadrant names and contents if needed.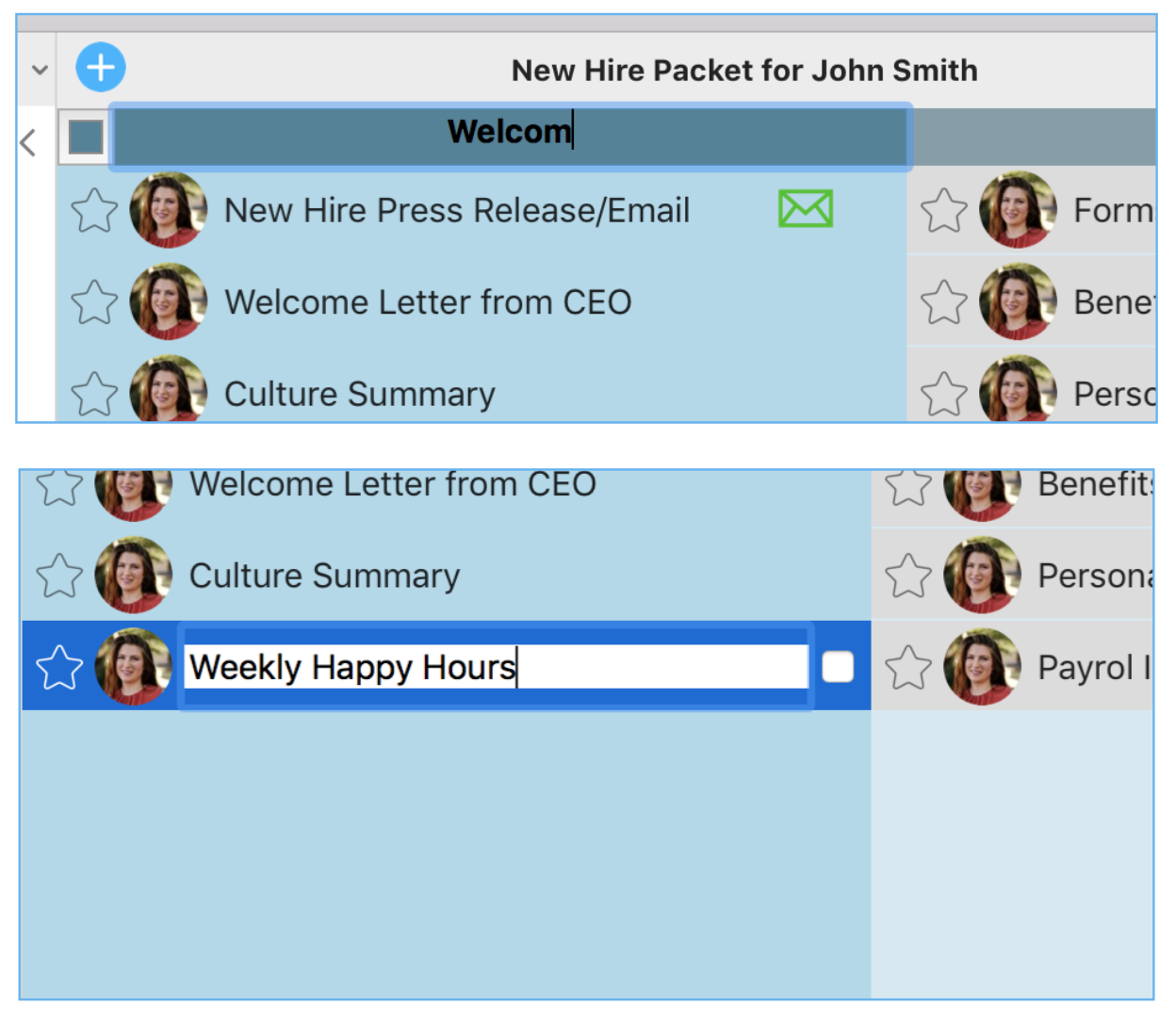 3. Right Click on Project in list and select "Save as Template."

Set Up New Hire Packet for a Specific Hire
1. Create a new project from your new hire template.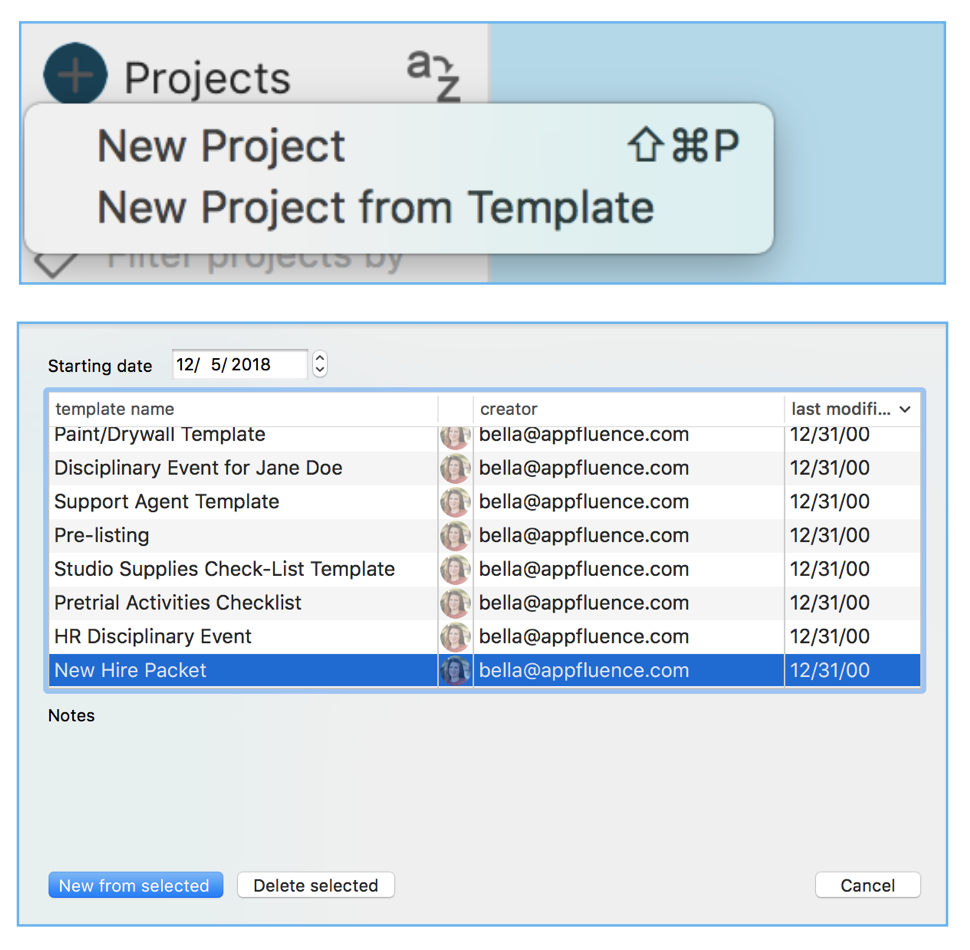 2. Rename the project with new hire name

3. Upload relevant files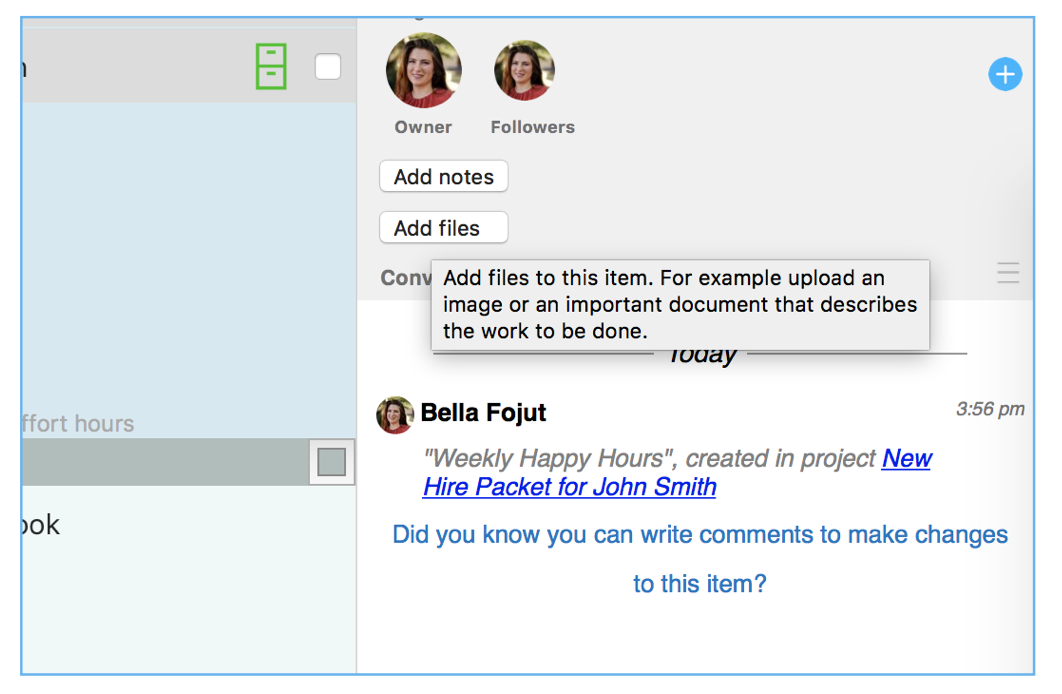 4. Invite new hire to project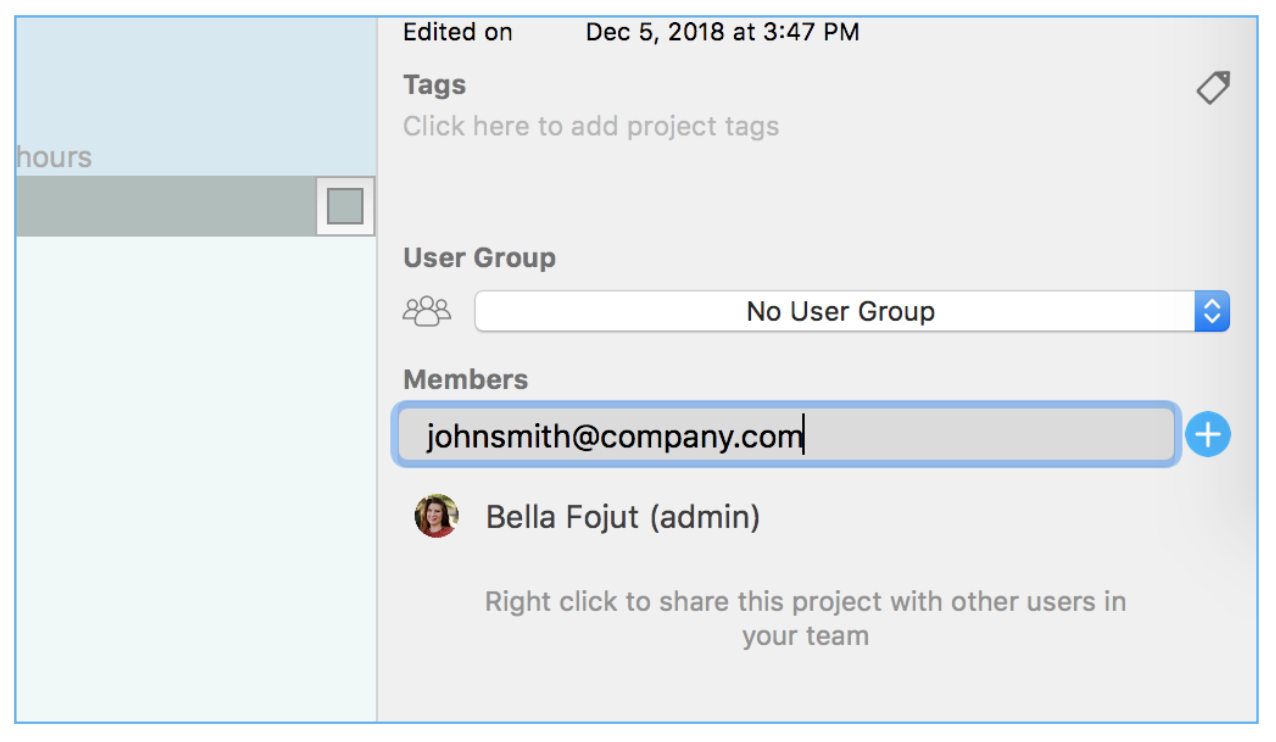 5. Assign Actionable tasks

6. Collaborate!

---
Check out other content from our productivity blog