Using the principles we explained in What is Scrum?, we can use Priority Matrix to create a daily or weekly status report that contains every action item that we deal with on a regular basis. This allows you, your team, or your supervisor to see exactly what everyone has been contributing.
Here is one example of how this can be done (click on the images to see it in full-size):
You have a quadrant for each category:
Yesterday
Today
Roadblocks
Comments/Questions
The great part about this visual representation is that if you're compiling a status report that involves multiple team members, you'll quickly be able to show who accomplished which things.
To submit the status report, you can just email it to whoever you need to from within Priority Matrix itself!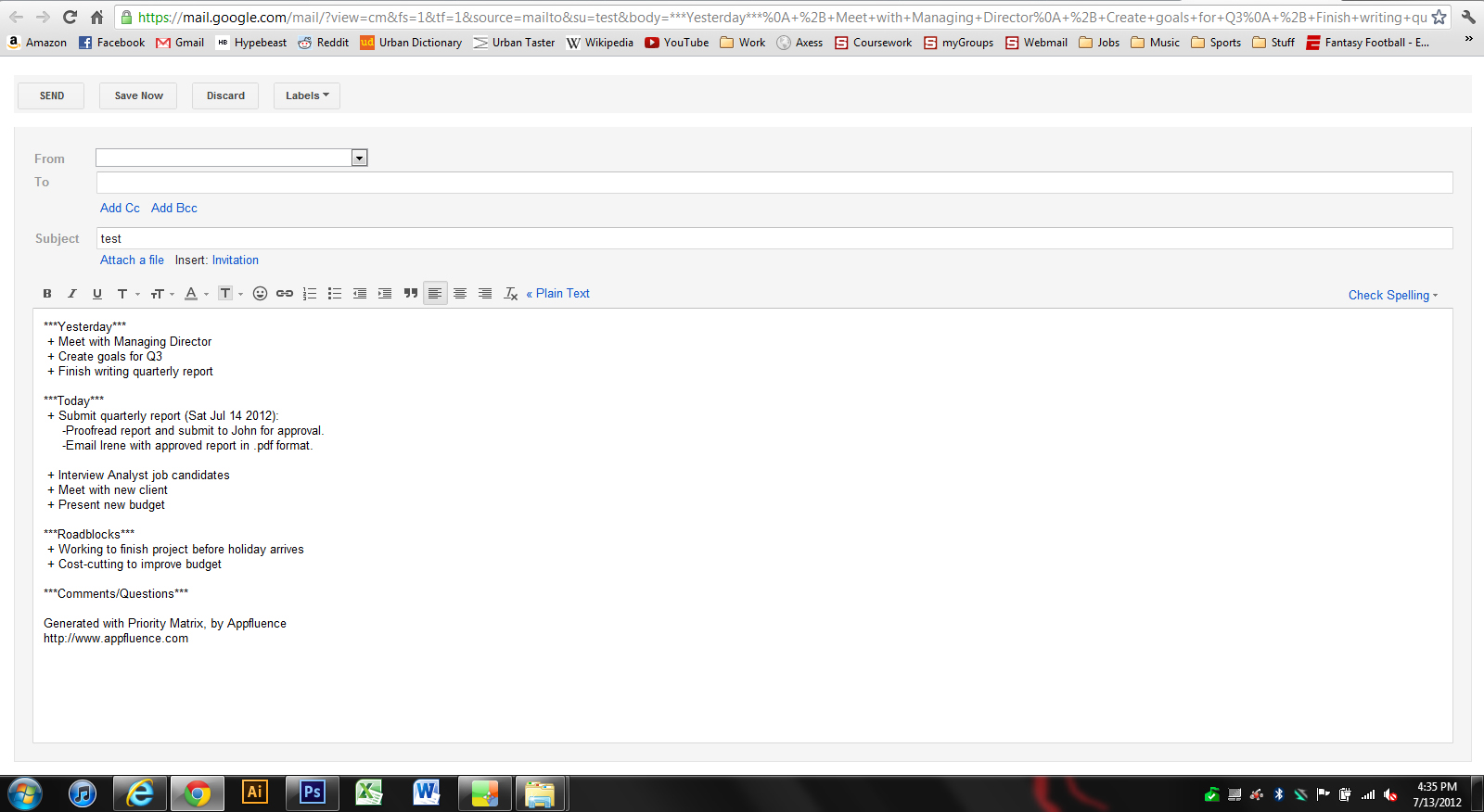 Priority Matrix also provides Daily and Weekly reports that present, in detail, which items have been completed, created, and modified.
Here is an example of the Daily report:
This can also be emailed 🙂
Finally, our most recent updates (June 2016) include comprehensive project and team reporting. For more on this, see our project status report page, here. Or, check out our tutorial on how to read Priority Matrix reports on our Help pages.
Don't have Priority Matrix but want to give it a try?
Learn more about making a status reports in Priority Matrix:
Get on your way to better accountability and visibility within your team today by starting your free 14-day trial.
Just enter your email below:
What have you got to lose?
Learn more about Priority Matrix for Windows, iPhone, iPad, and Mac.