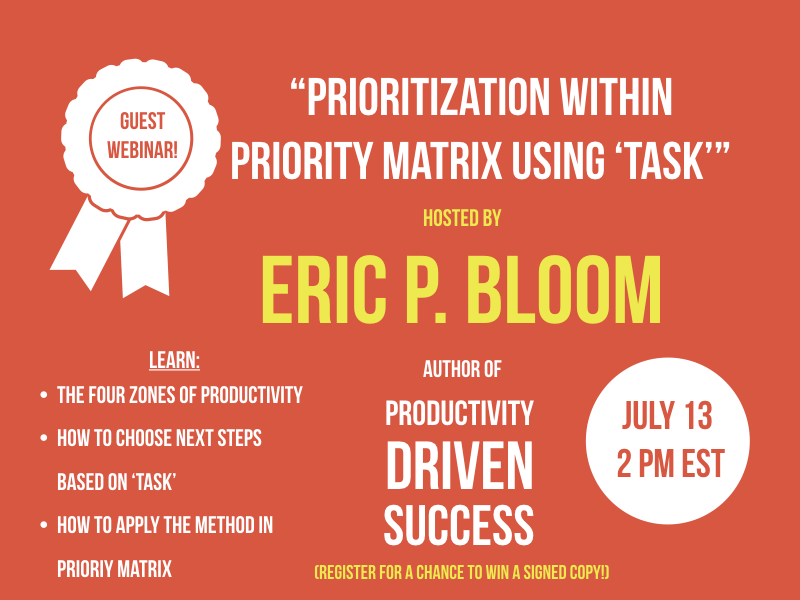 Join Eric P. Bloom, TEDx Speaker, contributor to CIO.com, Founder of Manager Mechanics, soft skills trainer and author of "Productivity Driven Success" in an EXCLUSIVE webinar on how to take your personal prioritization to the next level.
This webinar will discuss 'TASK,' one of the methods of prioritization in his highly rated book.
Follow this link to register.