If you would like to learn how to duplicate, or drag a task to a new quadrant, simply follow these easy steps:
1.) First, choose which task you would like to duplicate or drag.  Press and hold that task.  Your android device will let you move the task around freely.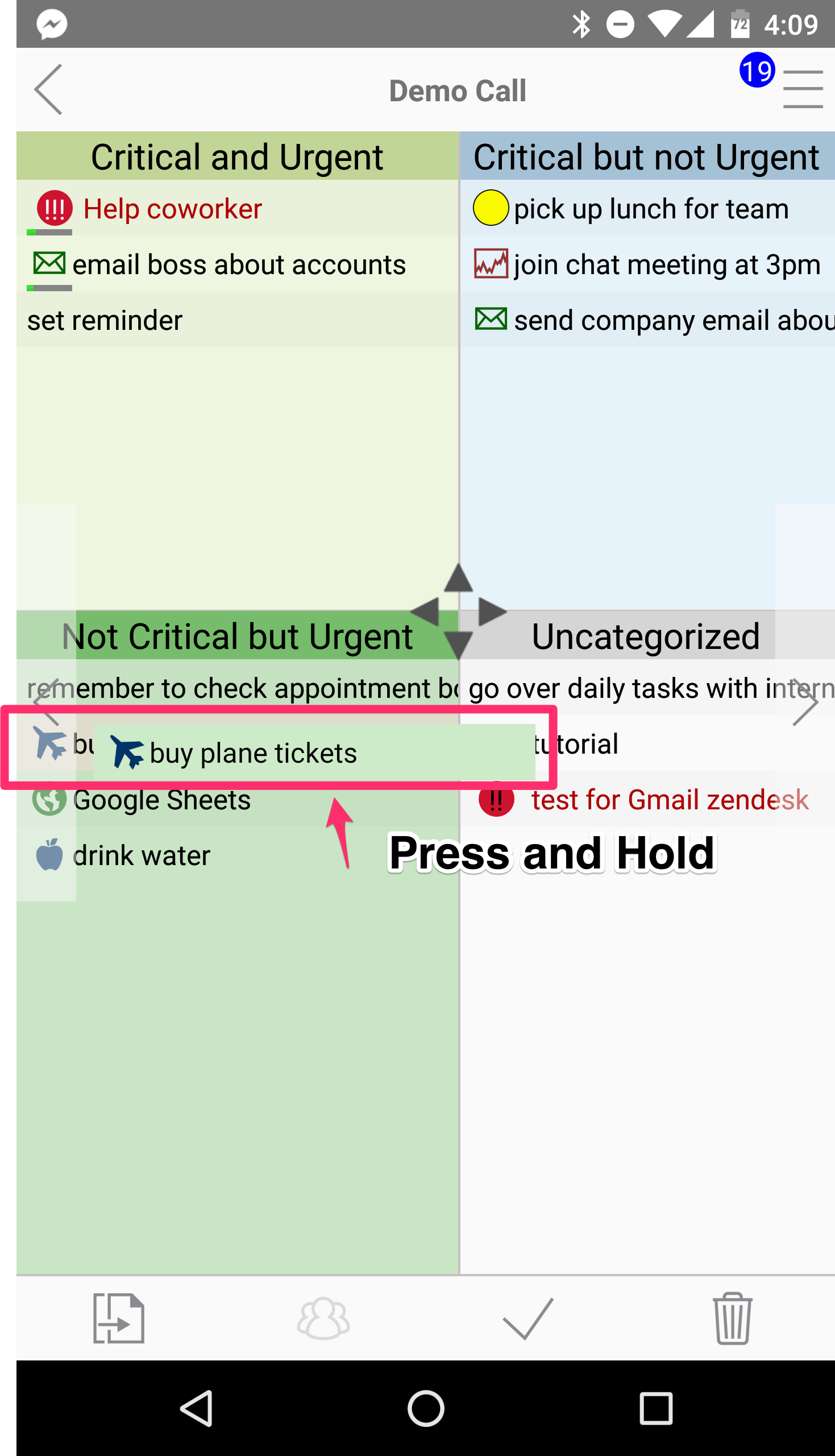 2.) Drag task to another quadrant, or drag task to another project, or duplicate.
DUPLICATE A TASK: Keep holding the task and drag it to the lower left hand corner to the icon that looks like 2 sheets of paper with an arrow on top.
DRAG TASK TO ANOTHER QUADRANT: Keep holding the task and drag it to any quadrant you wish and the drop it in.
DRAG TASK TO ANOTHER PROJECT: Keep holding the task and drag it to, either, the very right of the screen or left of the screen.  This will allow you to flip through your projects.  Once you have rested on the right project, drop the task into the desired quadrant.
3.) In order to duplicate, drag and drop the task on top of the duplicate icon.  This icon will turn BLUE letting you know your task will be copied.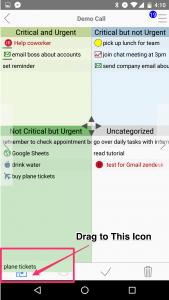 4.) After the duplicate icon turns BLUE, drop your task on top of the icon.  It will immediately copy the task you previously selected.  Now you can drag and drop the copied task to any other quadrant or project you choose.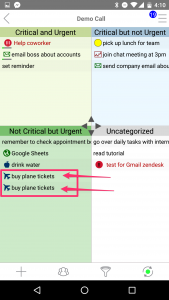 Hooray!  That's it, hope this helped!