1. Click "Reports" on the left of your screen.
2. Click the "Calendars" tab to open your calendar sync options
3. Next, copy one of the follow URL's: Calendar for all your items, calendar for items delegated to you, or calendar feed for any project (the URL will pop up when you turn the project on).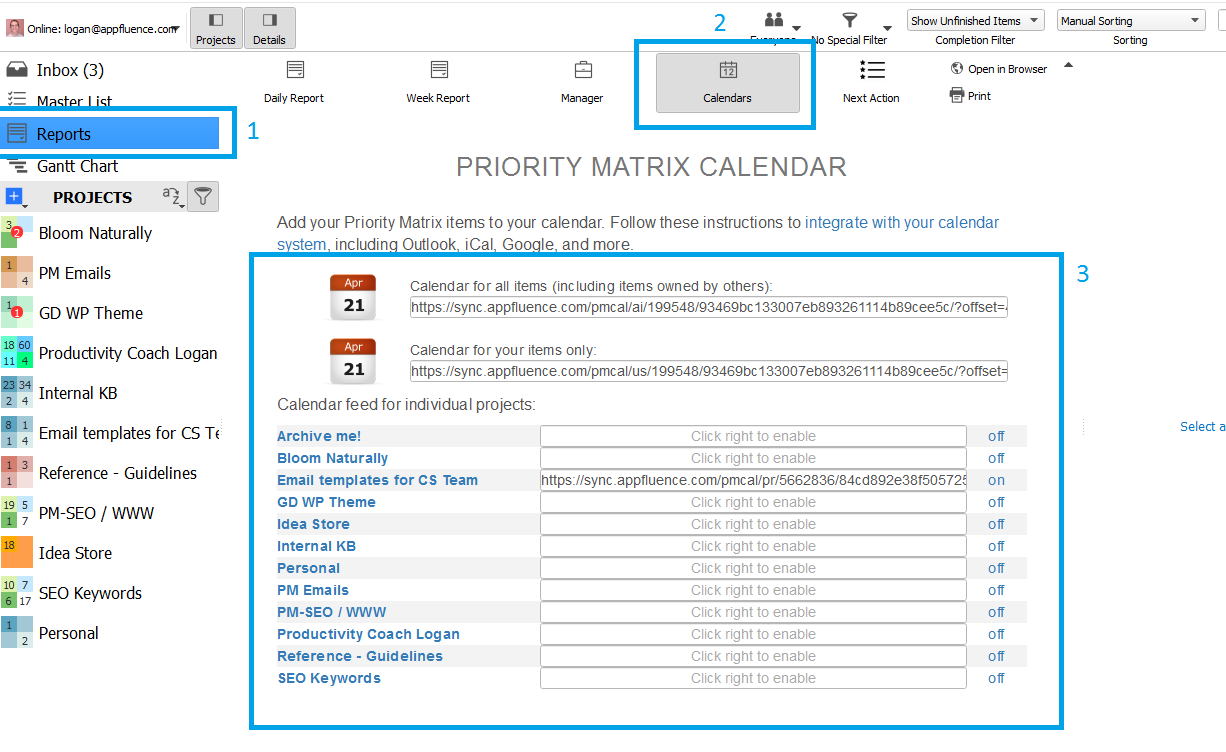 4. Then go to your Outlook calendar and select "Import" at the top of your screen.
5. Lastly, paste the URL into the Box and click "Subscribe".